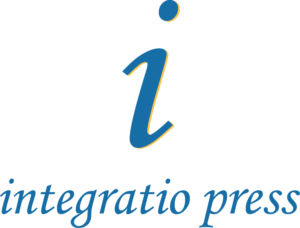 Scholarly. Accessible. Faith-Learning Integration in Communication Studies.
CCSN's newest venture to officially and fully launch in fall 2021, Integratio Press, will publish original academic books that can be used as companion texts alongside mainstream textbooks in the field of communication. Beginning in 2022, we will also publish tradebooks designed to reach a wider audience beyond the Academy. These books will help bridge the gap between the Academy and the pew. Books of interest to Integratio include those that clearly demonstrate faith-learning integration and serious "Christian thinking" about communication issues and challenges as they present themselves in both theory and practice.
We currently have the following eight titles in production and will be making decisions about four more this fall:
Humility and Hospitality: Changing the Christian Conversation on Civility (Naaman Wood, Redeemer University College, & Sean Connable, Christopher Newport University, Editors)
Professing Christ: Christian Tradition and Faith-Learning Integration in Public Universities (Jonathan Pettigrew, Arizona State University, Editor)
Awakening the Quieter Virtues (Upd. & Exp.) (Greg Spencer, Westmont College)
Communicating for Life: Christian Stewardship in Community and Media (Upd. & Exp.) (Quentin Schultze, Professor Emeritus, Calvin University)
Habits of the High Tech Heart: Living Virtuously in the Information Age (Upd. & Exp.) (Quentin Schultze, Professor Emeritus, Calvin University)
Of Games and God: A Christian Exploration of Video Games (Upd. & Exp.) (Kevin Schut, Trinity Western University)
Just Words: Education, Rhetoric, and Religion (Mark Williams, California State University-Sacramento)
Prophetically Incorrect: A Christian Introduction to Media Criticism (Upd. & Exp.) (Paul Patton, Professor Emeritus, Spring Arbor University, & Paul A. Creasman, Arizona Christian University)
A new website–with all the usual publisher bells and whistles–is under development which will help organize and manage our unanticipated growth and better serve interested readers. Please check back here for updates, and consider Integratio Press when it comes time to submitting a proposal. 
Because we are a "boutique" press and publish a small number of titles each year, we can turn around books very quickly and you will get a lot of personal attention. And, more important, perhaps, because our focus is on communication studies our team of executive editors are current and former professors and administrators, pastors and practitioners, who hold terminal degrees in the field. Finally, we are not a "vanity press." You don't pay up front to publish.
Several Early "Offerings of Interest" we made available as we "tested the waters":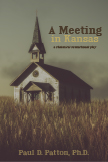 A Meeting in Kansas: A Rhetorical Reenactment Play, by Paul D. Patton
When a church service in 1858 Kansas turns into a rally against slavery, the congregation is divided between the deacon and the pastor when dealing with the new slave owner in town. Deacon McPhearson rallies the congregation against the newest attendees recently arrived from Missouri with their three slaves. Meanwhile Reverend Johnson continues to preach love over judgment despite the increasingly riled congregation. A Meeting in Kansas exposes the conflicting perspectives of slavery by proclaimed Christians during "Bloody Kansas." The audience can feel the tension as the actors are interspersed in pews, shouting across the sanctuary—accusations flying. This one-act play snapshots the two warring sides of slavery with the church caught in the middle (Performance Studies, Theater, Rhetorical Reenactment, Rhetoric, Rhetorical of Religion and Social Movements)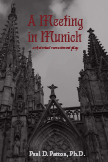 A Meeting in Munich: A Rhetorical Reenactment Play, by Paul D. Patton
The play reenacts the gripping dilemma of the Lutheran church in Germany during the Nazi era. It is January 1933. Reich Bishop Ludwig Muller orders the church youth groups, called the "Evangelical Youth Organization," dismantled and reorganized as "Hitler Youth." Half the parents want to obey the fuehrer; the other half are appalled. Since the play takes place in the pews or classrooms, not on a traditional stage, your students and congregants will be surrounded in church history. (Performance Studies, Theater, Rhetorical Reenactment, Rhetoric, Rhetorical of Religion and Social Movements)
Paul D. Patton (Ph.D., Regent University) was a pastor until he was forty, ministering in the Detroit area at Trinity Church in Livonia. It was at Trinity, while a youth pastor, that Patton founded Trinity House Theater in 1981. He is the author of over 30 produced stage plays, radio plays and performance essays. He is involved in several academic writing projects, and has lectured on topics ranging from "The Idolatry of the Cult of Celebrity" to "God Talk: Lessons in the Manipulative Use of Religious Language. He is co-author of Prophetically Incorrect: A Christian Introduction to Media Criticism (Brazos Press, 2010).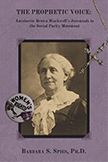 The Prophetic Voice: Antoinette Brown Blackwell's Jeremiads in the Social Purity Movement, by Barbara S. Spies
What is the Prophetic Voice? The rhetorical genre of the jeremiad offers a template for creating understanding based upon the words of Jeremiah, the Puritan tradition, and contemporary secular thought. Antoinette Brown Blackwell, a speaker with a prophetic voice, was the first woman to be ordained into the ministry of a Protestant denomination in the United States in 1853. In addition to her preaching, she spoke regularly on the northeastern circuit in support of temperance, abolition of slavery, social purity, and the rights of women. Her speeches for the Social Purity Movement challenged those who sought the legalization of prostitution. Brown Blackwell adhered to the format of the jeremiad, a traditional mode of address responding to crises and offering redemption. This book examines her orations as illuminated by the jeremiad, demonstrating the utility of the genre in highlighting important characteristics of crisis rhetoric. The jeremiad helps demonstrate the religious nature of her speaking and the continued use of the prophetic voice in American rhetoric (Rhetoric, Rhetoric of Social Movements, Rhetoric and Religion)
Barbara S. Spies, (Ph.D., Pennsylvania State University) is Associate Professor of Communication Arts at Cardinal Stritch University, Milwaukee, Wisconsin, where she teaches courses in Advanced Public Speaking, Social Media and Society, Organizational Social Media, Mediation, and Interviewing, among others. She is a member of the Order of Franciscan Seculars (OFS), where she serves as the Formation Director at both the local and regional levels. In association with the Interprovincial Novitiate, she also helps to lead preaching workshops for Franciscan Friars.
____________________
Editorial Process: All books are submitted to a rigorous editorial process which includes peer-review. CCSN has an editorial board of respected teachers, scholars, and other professionals. An additional list of qualified peer-reviewers is used depending on the submission and publication type.
Submissions: We welcome submissions from anyone whose work meets our publication goals and CCSN's mission. Submission should be directed to the Network administrator: [email protected]. Provide a brief description (200-250 words) of the book and how it intersects with Christianity and communication studies. Do not send a completed manuscript or a book proposal. If the editorial board determines your submission is a good fit for the press, we will request a longer book proposal and provide a template for you to complete.