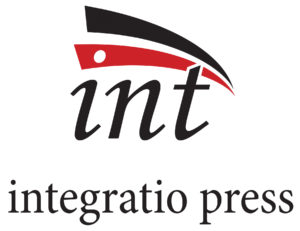 NEW WEBSITE FOR INTEGRATIO PRESS CURRENTLY IN PRODUCTION – DUE OUT THIS SUMMER (integratiopress.com)
Scholarly. Accessible. Faith-Learning Integration in Communication Studies.
CCSN's newest venture to officially and fully launch in fall 2021, Integratio Press, will publish original academic books that can be used as companion texts alongside mainstream textbooks in the field of communication. Beginning in 2022, we will also publish tradebooks designed to reach a wider audience beyond the Academy. These books will help bridge the gap between the Academy and the pew. Books of interest to Integratio include those that clearly demonstrate faith-learning integration and serious "Christian thinking" about communication issues and challenges as they present themselves in both theory and practice.
We currently have the following 10 titles in production and pre-production and another 10 times for next year. We are currently accepting proposals. 
Professing Christ: Christian Tradition and Faith-Learning Integration in Public Universities (Jonathan Pettigrew, Arizona State University, Editor) (NOW AVAILABLE)
Humility and Hospitality: Changing the Christian Conversation on Civility

(Naaman Wood, St. Paul College, & Sean Connable, Christopher Newport University, Editors) (

NOW AVAILABLE

)

Family Communication and the Christian Faith: An Introduction and Exploration (Jonathan Pettigrew, Arizona State University, & Diane M. Badzinski, Colorado Christian University (NOW AVAILABLE )
And the Word Became Flesh: Devotionals for Theater Artists (Richard Young, Greenville University) (NOW AVAILABLE)
Gerstein: A Full-length Play in Two Acts (Paul Patton, Spring Arbor University, Emeritus)
Awakening the Quieter Virtues: Shouting Softly in a Noisy World  (Greg Spencer, Westmont College, Emeritus)
Communicating for Life: Christian Stewardship in Community and Media

(Upd. & Exp.) (Quentin Schultze, Professor Emeritus, Calvin University)

Habits of the High Tech Heart: Living Virtuously in the Information Age

(Upd. & Exp.) (Quentin Schultze, Professor Emeritus, Calvin University)

Of Games and God: A Christian Exploration of Video Games

(Upd. & Exp.) (Kevin Schut, Trinity Western University)

Just Words: Education, Rhetoric, and Religion

(Mark Williams, California State University-Sacramento)
A new website–with all the usual publisher bells and whistles–is under development which will help organize and manage our growth and better serve interested readers. Please check back here for updates, or www.integratiopress.com, and consider Integratio Press when it comes time to submitting a proposal. 
Because we are a "boutique" press and publish a small number of titles each year, we can turn around books very quickly and you will get a lot of personal attention. And, more important, perhaps, because our focus is on communication studies our team of executive editors are current and former professors and administrators, pastors and practitioners, who hold terminal degrees in the field. Finally, we are not a "vanity press." You don't pay up front to publish.
____________________
Editorial Process: All books are submitted to a rigorous editorial process which includes peer-review. CCSN has an editorial board of respected teachers, scholars, and other professionals. An additional list of qualified peer-reviewers is used depending on the submission and publication type.
Submissions: We welcome submissions from anyone whose work meets our publication goals and CCSN's mission. Submission should be directed to the Network administrator: [email protected]. Provide a brief description (200-250 words) of the book and how it intersects with Christianity and communication studies. Do not send a completed manuscript or a book proposal. If the editorial board determines your submission is a good fit for the press, we will request a longer book proposal and provide a template for you to complete.