Return to Workshop and Conference Home Page
If you cannot attend this event live but would like the recording, contact rwoods@theccsn.
If you would like access to other recorded summer workshops, learn more about our Summer Pass.
Title: Building Kingdom Connections and Collaborative Research Networks for Public Ministry
Lead Facilitator/Presenter: Robert Woods, PhD, Exec. Director, Christianity and Communication Studies Network; editor-in-chief, Integratio Press
Additional Presenters: Calvin Troup, PhD, President, Geneva College; Geri Forsberg, PhD, Western Washington University; Doyle Srader, PhD, Bushnell University
Date/Time: Wednesday August, 9 | 11:30 am – 3:00 pm EST
Description: We are excited to invite you to an August 9, 2023 virtual conference on building kingdom connections and collaborative research networks for public ministry. This conference is being co-sponsored by Faculty Commons (FC), a ministry of Cru, which seeks to reach professors and graduate students in public universities; and the Christianity & Communication Studies Network (CCSN, www.theccsn.com), an organization focused on faith learning integration resources and training in the field of communication.
The academic life, the "life of the mind," can be a lonely and competitive one. Faculty are tasked with establishing individualized research agendas for promotion and tenure while serving the needs of their students. Departmental silos can dampen down campus-wide connectivity and support as we vie for diminishing resources. The same kind of isolation and competition occurs between institutions as we seek to attract new student populations and increase retention rates amidst an ever-changing higher educational landscape. Moreover, Christian voices in higher education, especially those teaching in public institutions, face increasing marginalization in their own institutions and the Academy at large. For the sake of Kingdom advancement, how can we develop connections inside and outside our institutions with fellow Christian scholars that provide encouragement and productive collaborations?
Former Fuller Theological Seminary President Richard J. Mouw, in discussing the "life of the mind," suggests we need academic spaces that allow us to play with ideas, to mentor, and to be mentored in ways that leverage resources and build partnerships. Speaking to Christian scholars, Mouw suggests: "We cannot avoid the 'weight of the cross' as we attempt to fulfill our callings . . . This is why we need Christian scholarly networks, communities where the spiritual gifts are nurtured, so that we can assist each other as we seek to discern the promptings of the Spirit for our individual and collective scholarly pursuits" (Richard J. Mouw, Called to the Life of the Mind: Advice for Evangelical Scholars, Wm. B. Eerdmans, 2014), p. 67.
How do we identify such networks within our discipline? How do we build them when they don't already exist? How do we connect existing and new networks in ways that leverage resources while promoting individual and institutional agendas?
Presenters/facilitators in this half-day mini-conference suggest ways to connect with like-minded scholars that harness differences while avoiding counterproductive collaborations. The insights gained can be used to inform individual network assimilation and institutional outreach. Strategies for collaborative research development and research community engagement will be explored. Consideration will also be given to how leadership might adopt a network perspective to facilitate collaborative work in higher education.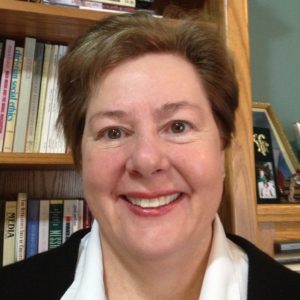 Geri E. Forsberg (PhD, New York University) has served with Cru (Campus Crusade for Christ) since 1975. Currently, Geri is a faculty fellow with Faculty Commons (Cru) and serves on the English Department faculty at Western Washington University. She serves on the board of directors for the International Jacques Ellul Society, the editorial board of New Explorations: Studies in Culture and Communication (NExJ) and Second Nature, an online journal for critical thinking about technology and new media in light of the Christian tradition. Her more recent writings have focused on the relationship between the faith of our communication founders and communication studies. Connect with Geri here: https://chss.wwu.edu/english/forsbeg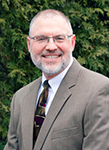 Calvin Troup (PhD, Pennsylvania State University) is the twentieth president of Geneva College. Prior to assuming his current role, Dr. Troup served on the faculties of Penn State, University Park, Pennsylvania; Indiana University, Bloomington, Indiana; and Duquesne University, Pittsburgh, Pennsylvania, where he directed the university's nationally ranked Rhetoric PhD program. Dr. Troup's scholarly interest is the rhetoric and philosophy of St. Augustine, and the rhetoric of technology. His books include Temporality, Eternity, and Wisdom: The Rhetoric of Augustine's Confessions (Univ. of South Carolina Press, 1999), Augustine for the Philosophers: The Rhetor of Hippo, the Confessions (Baylor University Press, 2014), and The Spoken Word: A Public Speaking Handbook (Geneva College, 2021). Dr. Troup has edited the Journal of Communication and Religion and is a past President of the Religious Communication Association. He is the editor-elect of Explorations in Media Ecology, the international journal of the Media Ecology Association. Connect with Calvin here: https://www.geneva.edu/about-geneva/president/calvin-troup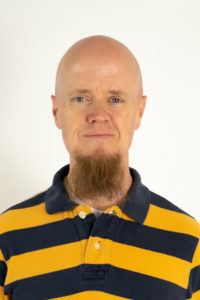 Doyle Srader (PhD, University of Georgia) is Professor of Speech and Communication at Bushnell University. His primary teaching schedule includes public speaking, interpersonal communication, listening behavior, and other public address and interpersonal communication classes. He brings over 25 years of teaching expertise to the classroom. He has authored numerous publications and writings including "Gratitube," which appeared in Communication Teacher, "Performative Listening," which appeared in the International Journal of Listening, and "Before, after, during: Michael Chertoff's post-Katrina arguments," which appeared in Argumentation and Advocacy. He was Professor of the Year in 2008 and 2015 and received the Bushnell President's Award for Teaching Excellence and Campus Leadership in 2009 and 2019. For the 2022-23 academic year, Dr. Srader was awarded a Fulbright grant to teach interpersonal communication in Japan. The project had two focus areas: clinically significant social isolation and assertive argumentation. Dr. Srader was invited to teach undergraduate and graduate classes at Tsuda University, Tokyo University of Foreign Studies and Tokyo International University. Learn more about Dr. Srader here: https://www.bushnell.edu/faculty/doyle-srader/

Chris Hamstra (PhD, Regent University) is an award-winning instructor who currently serves as Associate Professor of Communication at the W. A. Lettinga campus of Davenport University. As a two-time Fulbright Specialist Scholar (Greece 2023 and Iceland 2019), he has helped Global Leaders fine-tune their Leadership Life-stories. He holds a doctoral degree in Organizational Leadership with an emphasis on Human Resource Development and life-long learning from Regent University (VA.). Chris also attended Western Michigan University (Organizational Communication) and Calvin College (Telecommunication). Chris began his career in radio and television as a disc jockey and sports reporter. He has reported from several high profile events including the 2002 Winter Olympics in Salt Lake City and the NCAA Men's Final Four Basketball tournament. He has also worked with the State of Michigan as a Human Resource Developer. In that role he served as a training and development specialist conducting needs assessments for future training opportunities among staff and managers. Dr. Hamstra has a passion in the areas of communication and leadership that connects individuals toward organizational and personal goals. He just recently completed a Fulbright Specialist Project with Paneaion University (Athens, Greece) while also serving with Bifrost University (Bifrost, Iceland) through the United States Government. Chris has presented at international, national, and regional conferences primarily in the areas of Leadership, Communication, Storytelling/Narrative, and Self-Directed Learning.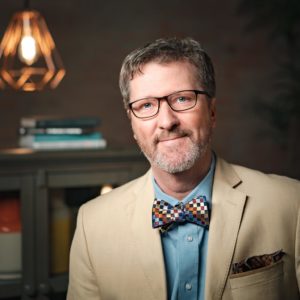 Robert H. Woods Jr. (PhD, Regent University) served as Professor of Communication and Media at Spring Arbor University for 20 years. He currently serves as the Executive Director of the Christianity and Communication Studies Network (CCSN) (www.theccsn.com), a non-profit network providing resources and training on faith-learning integration in the field of communication studies. He is the editor-in-chief of the CCSN's imprint, Integratio Press. Dr. Woods has served as the President of the Religious Communication Association (RCA) and was named Scholar of the Year by RCA. He is the recipient of multiple research and scholarship awards and the editor/author of over a dozen books. Most recently, Dr. Woods is the co-author with Paul Patton on Everyday Sabbath: How to Lead Your Dance with Media and Technology in Mindful and Sacred Ways and Professing Christ: Christian Tradition and Faith-learning Integration in Public Universities. His book co-authored with Kevin Healey (University of New Hampshire), titled Ethics and Religion in the Age of Social Media: Digital Proverbs for Responsible Citizens received the Book of the Year Award from RCA. Connect with Robert: www.roberthwoodsjr.com.
Registration Fee: $40.00