Registration THIS WORKSHOP HAS BEEN CANCELED
Title: How to Develop and Lead Outstanding Small Groups
Presenters/Facilitators: Ryan Hartwig, PhD, Dean and Professor of Communication, Colorado Christian University; Courtney Wong Davis, PhD, Professor of Communication Management, Azusa Pacific University
Date and Time: Wednesday, May 25, 2022 | 11:30 am – 3:00 pm EDT
Description: Now that we are slowly coming out of COVID-19, the need to "re-do" our small group life at churches is a hot topic. How do we make people feel more rooted and connected given the virtual haze they have grown accustomed to? We need a refresh on our small group lives so we don't go back to doing "business as usual" because in a post-covid world some of the rules and certainly some of the expectations have changed.
More than ever, we recognize the power of face-to-face community and small group relationships. On the one hand, it's tempting to desire to return to normal. But, in doing so, many have been surprised by how much their former life required of them, catalyzing clearer understandings of their capacity and priorities. On the other hand, some of us have developed rhythms that no longer include church small groups, and at least momentarily find no immediate benefit to warrant the pursuit of a small group now.
Join Ryan and Courtney to learn how to develop and lead outstanding small groups that deliver on the promise of engaging meaningful community and advancing spiritual growth. In the church, in the classroom, and in the boardroom, learn: (1) why purpose matters, (2) how to articulate and lean into group purpose that compels members to meaningfully contribute, (3) how to cultivate shared ownership, (4) how to develop transformative group meetings, and (5) how to develop growing leaders and multiply meaningful group experiences.
Christian faculty teaching in Christian higher education, and also in public settings, will find this workshop helpful. Church leaders, pastors, and people of faith in Christian and public organizations will be drawn to its purpose.
NOTE: the presenters are providing a copy of their book, Leading Small Groups That Thrive: Five Shifts to Take Your Group to the Next Level (Zondervan, 2020), at 40% off starting 4/1/2022 using code: CCSN. Currently, the book is 50% at the same site.
Ryan T. Hartwig (PhD, University of Colorado Boulder) currently serves as Dean of the School of Humanities and Social Sciences and Professor of Communication at Colorado Christian University. Ryan's recent book, Leading Small Groups That Thrive: Five Shifts to Take Your Group to the Next Level (Zondervan) shows small group leaders, step by step, how to plan for, launch, build, sustain, and multiply healthy, transformational small group experiences where people grow spiritually together. Ryan's first book, Teams That Thrive: Five Disciplines of Collaborative Church Leadership (IVP), helps leadership teams grow stronger, healthier, and more productive. His academic scholarship has been published in the Journal of Applied Communication Research, Southern Communication Journal, Group Facilitation, and the International Encyclopedia of Organizational Communication, and recognized with several awards from the National Communication Association. He frequently speaks to, trains, and consults with church and non-profit leaders at numerous universities, churches, seminaries, and non-profit organizations, and writes for practitioner-oriented publications. Connect with Ryan at www.ryanhartwig.com.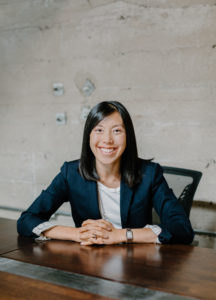 Courtney Wong Davis (PhD, University of California, Santa Barbara) coaches executives and organizational leaders to explore creative solutions to complex challenges, clarifying individual values, understanding organizational culture, and facilitating confidence in moving in a new direction. She is also associate Professor of Communication Management at Azusa Pacific University, where she researches and teaches organizational, small group, and professional communication, while currently pursuing her coaching certification from the International Coach Federation. Her first book, Leading Small Groups that Thrive: Five Shifts to Take Your Group to the Next Level (Zondervan), is grounded in social science research and translated to make a practical contribution to equip small group leaders to facilitate individual spiritual growth. Connect with Courtney here: https://www.apu.edu/comm/faculty/cwdavis/.
Registration Fee: $50.00
Registration CANCELED