No. 1
Title: Teaching Diversity and Social Justice in Christian Higher Education
Lead Presenters/Facilitators: John Hatch, PhD (Eastern University, retired; CCSN Senior Fellow), and Theon Hill, PhD (Wheaton College)
Date/Time: Wednesday, July 12, 2023 | 11:30-3:00 pm EDT
Description: How can instructors disarm the defensiveness felt by some students when class material confronts matters of diversity and social justice? In contexts where many view Christian faith as a bulwark against critical examination of race, class, or gender-based social stratification, what is the Christian professor to do? Are there ways to turn resistance into willingness to take a closer look? How do we make sure we are promoting critical thinking rather than critical-theory indoctrination?
Drawing on their combined experience teaching intercultural communication, Black rhetoric, racial reconciliation, and the rhetoric of equality, John and Theon will share some frames and handles they've found for meeting this challenge. A panel of professors will then widen the discussion by sharing their insights and strategies. All participants will have the opportunity to ask questions and enrich the discussion.

John Hatch (PhD, Regent University), CCSN Senior Fellow, Professor and Chair of Communication Studies, Eastern University (retired). Dr. Hatch became interested in the intersection of faith, communication, and culture through his involvement in Youth With A Mission in Mexico, Belize, Honduras, and Navajoland during the 1980s. During his doctoral studies at Regent University, his intercultural interests broadened, and he began to focus on race relations and public reconciliation initiatives. Dr. Hatch's research interests include racial reconciliation, public apologies, dialogic rhetoric, religious discourse, the rhetoric of popular music, and contemporary Christian music. He has made numerous presentations at academic conferences and published extensively on these topics. He is the author of an award-winning scholarly monograph on the rhetoric of racial reconciliation and an undergraduate-friendly anthology of speeches on reconciliation by diverse political and religious leaders. Learn more about Dr. Hatch here: https://www.theccsn.com/john-hatch-ccsn-senior-fellow/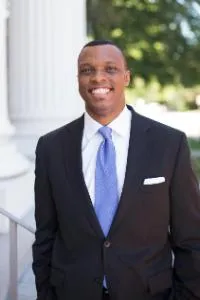 Theon Hill (PhD, Purdue University), is assistant professor of communication, Dr. Theon Hill is active both inside and outside the classroom. Whether it's challenging students to think deeply about the pros and cons of rap music or contributing to media outlets like The Atlantic online and the Chicago Tribune, Dr. Hill is passionate about exploring the relationship between rhetoric and social change as it relates to race, culture, and American politics. Specifically, he examines the role of radical rhetoric as a crucial form of civic engagement and public advocacy. His articles appear in several journals, including Communication Quarterly and Journal of Communication and Religion. He is co-director of Wheaton's Center for Faith and Innovation, and a fellow of Aspen Institute's Civil Society program. Learn more about Dr. Hill here: https://www.wheaton.edu/academics/faculty/theon-hill/
Registration Fee: $50.00
---
No. 2
Title: Pastor, Pew, and Public: Preaching Faithfully and Persuasively to a Diverse and Divided Public
Lead Facilitator/Presenter: Brandon Knight, PhD, MDiv, William Carey University
Keynote Presenters: Tim Muehlhoff, PhD, Biola University; Jim Shaddix, PhD, Southeastern Baptist Theological Seminary
Date/Time: Friday, July 21, 2023 | 11:30 am – 3:00 pm EDT
Description: How can pastors and others in ministry be better equipped to communicate effectively to a diverse public inside and outside the church? At a time when pastors must consider a growing number of complicated cultural hurdles and crises, many desire preaching methods and communication strategies that speak to those who seem beyond reach while maintaining unity in the church. This workshop suggests that pastors can find help in addressing such matters by looking at the field of communication and rhetorical studies.
Pastor and professor Tim Muehlhoff (Biola University), co-director of the Winsome Conviction Project and co-author of Winsome Conviction: How to Disagree without Dividing the Church, will open the workshop with a keynote presentation on preaching faithfully and persuasively in a divided culture. Pastor and professor Jim Shaddix, co-author of Power in the Pulpit and Decisional Preaching, will offer a closing keynote address speaking about his own personal growth and embrace of communication and rhetorical principles.
Throughout, several communication and homiletical scholars will share about ways of overcoming division in our divided age. Panelists include Scott Gibson (Baylor University), Rick Langer (Biola University), and Bill Mullen (Shorter University).
All participants will have the opportunity to ask questions and engage in small-group discussion throughout our time together.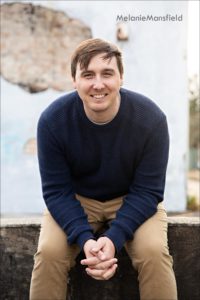 Brandon Knight (PhD, University of Southern Mississippi) is Assistant Professor of Speech Communication and Director of Forensics at William Carey University. Brandon also earned an MDiv with an emphasis in Biblical Studies from New Orleans Baptist Theological Seminary. Prior to teaching in the Academy, Brandon served as a youth pastor for five years at two locations in the local Hub City area and, more recently, served as an interim at Leaf River Baptist Church in Collins, Mississippi. Brandon's research is featured in the Journal of Communication and Religion, Management Communication Quarterly, the Journal of Christian Teaching Practice (in Communication Studies), the Interdisciplinary Journal of Research on Religion, and, most recently, the Journal of the Evangelical Homiletics Society.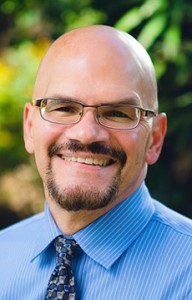 Tim Muehlhoff (PhD, University of North Carolina, Chapel Hill) is Professor of Communication at Biola University where he teaches classes in conflict resolution, apologetics, gender, and family communication. For over 30 years he served with Campus Crusade for Christ (Cru) in the campus ministry, short-term missions (Kenya, Russia, Lithuania), and with Keynote as a trainer for The Comm Lab—a center that trains Cru staff, pastors, and lay people in evangelistic speaking and apologetics. For the past 20 years Tim and his wife, Noreen, have been frequent speakers at Family Life Marriage Conferences. Tim currently is co-director of the Winsome Conviction Project which seeks to reintroduce civility and compassion into how we disagree in the public square. Tim is the co-host of the Winsome Conviction Podcast. His book Winsome Persuasion: Christian Influence in a Post-Christian World (with Biola University professor Rick Langer) received a merit award from Christianity Today's 2018 Book of the Year Awards in the category of apologetics/evangelism. His newest book, Winsome Conviction: Disagreeing without Dividing the Church (with Rick Langer) explores conflict between fellow Christ-followers. Connect with Tim: www.timmuehlhoff.com.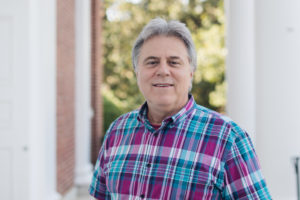 Jim Shaddix (MDiv, DMin, Southwestern Baptist Theological Seminary; PhD, New Orleans Baptist Theological Seminary) serves as Professor of Preaching at Southeastern Baptist Theological Seminary in Wake Forest, NC, occupying the W. A. Criswell Chair of Expository Preaching. He also serves as a Senior Fellow for the Center for Preaching and Pastoral Leadership, which exists to resource pastors in local churches. Jim has pastored churches in Texas, Mississippi, Louisiana, and Colorado. He served as Dean of the Chapel and Professor of Preaching at New Orleans Baptist Theological Seminary in New Orleans, LA. He is the author of The Passion Driven Sermon (Broadman & Holman, 2003); Decisional Preaching (Rainer, 2019); and co-author of Power in the Pulpit (Moody, 1999, 2017) and Progress in the Pulpit (Moody, 2017), both with Jerry Vines; 2 Peter and Jude (Broadman & Holman, 2018) with Danny Akin; Psalms 51–100 (Broadman & Holman, 2020) with David Platt and Matt Mason, both in the Christ-Centered Exposition commentary series; and Expositional Leadership (Crossway, 2024 release). Jim and his wife, Debra, focus much of their attention on discipling and mentoring young leaders and spouses. They have three grown children and eleven grandchildren.
Registration Fee: $50.00
---
No. 3
Title: Practicing Professional Civility: Communication Ethics in the Workplace
Presenter/Facilitator: Janie Harden Fritz, PhD, Professor of Communication and Rhetorical Studies, Duquesne University
Date/Time: Wednesday, July 26, 2023 | 11:30 am – 3:00 pm EDT
Description: How can we communicate with others in the workplace in ways that support productivity and human flourishing? This workshop presents communication principles that lead to healthy organizational relationships. Topics include language and shared meaning, content and relationship dimensions of messages, and the power of communication in shaping work contexts. Opportunities for questions, discussion, reflection, and application invite participants to put professional civility into practice in their own institutions.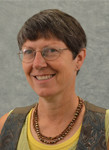 Dr. Fritz (PhD, University of Wisconsin-Madison) is professor and director of the BA, MA, and PhD programs in the Department of Communication & Rhetorical Studies. She teaches courses at the undergraduate, MA, and PhD levels, including Exploring Interpersonal Communication, Exploring Leadership Communication, Intercultural Communication, Organizational Communication, Communication Research Methods, Communication Ethics and Professional Civility, Rhetoric and Philosophy of Organizational Communication and Leadership, and Rhetoric and Philosophy of Interpersonal and Intercultural Communication. Dr. Fritz holds the William Patrick Power, C.S.Sp. Endowed Chair in Academic Leadership (2019–2024).
Dr. Fritz's research focuses on communicative practices that constitute, sever, and restore the ties that bind individuals to the institutions of which they are a part. She is the author of Professional Civility: Communicative Virtue at Work (Peter Lang) and has co-edited or co-authored four other books. Her most recent work focuses on the intersection of professional civility and leadership practices. Dr. Fritz is a past president of the Eastern Communication Association and the Religious Communication Association (RCA) and currently serves as executive director of the RCA. Dr. Fritz is editor-in-chief of Listening/Journal of Communication Ethics, Religion, and Culture and editor of the Journal of the Association for Communication Administration.
Registration Fee: $50.00