Book Reviewed: Spencer, Gregory. Reframing the Soul: How Words Transform our Faith (Abilene: Leafwood Publishers, 2018).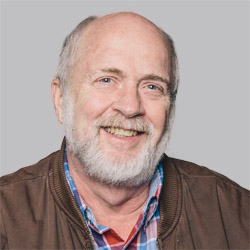 Reviewed By: Wally Metts, Ph.D.
Reviewer Affiliation: Spring Arbor University
Total Pages: 255
ISBN: 978-0-89112-477-1
Cite as follows: Wally Metts, review of Reframing the Soul: How Words Transform our Faith, by Gregory Spencer, Journal of Christian Teaching Practice, 6(1), http://www.theccsn.com/book-review-of-reframing-the-soul/
You do not have to go very far to find a discussion of framing in the literature of communication.  Goffman first suggested that the media frames the way we think, an idea that has been thoroughly explored in agenda setting theory (Goffman, 1974). In public speaking, Branham and Pearce have suggested you can frame the issue for the audience in conversational ways, directing their attention as a persuasive technique (Branham and Pearce, 1996, 423-439). We think primarily of framing as a way to get someone else to think about something. But in Reframing the Soul: How Words Transform Our Faith, Gregory Spencer makes it personal, arguing that the words we use frame the way we think about ourselves, about our past, about our relationships, and about our future.
The book is organized around these four themes, which might lead some to think this is a book about positive thinking: I think positively about myself, therefore good things happen. Note, however, that this is not a book about positive thinking. Spencer believes it is better to frame our experiences and expectations well than to frame them happily. Certainly, how we remember, the ways we anticipate, the names we call ourselves, and the terms we use to describe others all affect our spiritual development and perception. But in his view, to frame our world faithfully and lovingly is not to ignore its brokenness, but rather to avoid the damage caused by framing it cynically and destructively. He writes: "Though we see through a glass darkly, though our windows are smudged and damaged, if we care about the truth, we will strive for evocative and faithful words" (19).
Reframing the Soul is a thoughtful and perhaps transformative work citing the social scientists we respect, like Edmund Burke, Margaret Mead, Sherry Turkle or Neil Postman, but also the artists and theologians we love, like C.S. Lewis, Frederick Buechner, Madeleine L'Engle, or Eugene Peterson. Spencer also quotes Augustine: "I am saddened that my tongue cannot live up to my heart." Spencer's sources are both scholarly, like Burke's Language as Symbolic Action, and popular, like Oliver Sacks's The Man Who Mistook His Wife for a Hat. Many are decidedly Christian, from presses such as Ignatius, Baker, and InterVarsity.
This literary cast is supplemented by personal anecdotes and many of the author's own poems.  This broader dependence on storytelling and imagination is fitting, as Spencer makes a case for telling better stories to ourselves, albeit true ones. His stories and poems are appropriate and engaging, as he shows us how he has reframed his own experiences and challenges us to do the same. A professor of communication at Westmont College for over 30 years, Spencer has published two novels, The Welkening and Guardian of the Veil, in addition to his nonfiction A Heart for Truth and Awakening the Quieter Virtues. Part of the power of this book is that it is so deeply personal, and represents the culmination of much reading and reflection.
A deeply personal interest in ourselves is not always healthy, of course. Sometimes we believe in ourselves, even though we don't know ourselves. But by examining our attitudes and perceptions, stating them more thoughtfully and carefully, and then reframing them in ways consistent with Biblical principles and expectations, Spencer shows how we can find the truth about ourselves, even when it is uncomfortable. The kind of careful truth telling, remembering, and anticipating Spencer advocates is a bracing tonic for our narcissism, helping us to reframe our perceptions and thus engage others with more integrity, compassion, and humility. He reminds us that we never see everything about anything and cites Dominic LaRusso who said, "There is no immaculate perception." But there is often a better one, which is why we keep trying to explain things. When we speak, our faith can be strengthened or weakened by what we tell ourselves, about others, and about God. For these reasons Spencer says faith-work is often frame-work; the issue is almost always the frame we choose. Any necessary reframing will come from choosing different words and different stories. Jesus said so: "By your words you will be acquitted and by your words you will be condemned (Matthew 12:37).
There are practical suggestions for framing more carefully, like replacing nouns with verbs. "I failed the exam" is better than "I am a failure." There are also helpful exercises and discussion questions, including "Reframing with the Saints," where quotes from Augustine, Dillard, and the Psalms provide opportunities to consider the four disciplines Spencer calls us to: remembering the past with gratitude, anticipating the future with hope, dwelling within ourselves with peace, and engaging others in love. Reading the book requires a level of Christian commitment and biblical literacy, both a strength and a limitation. In much of what we read, a clear and focused audience is not in view, but in this case the book would be helpful for thoughtful lay people as well as in any Christian college course or church book study where we intend to draw attention to the power of words.
Spencer is calling for something more than using words well, however; he is calling for living in Christ and Christ living in us. Reframing the Soul is a thoroughly Christian challenge to live well, dwell in peace, and engage others. Every word creates a frame, so every word is important. And every word can be brought into submission to the Lordship of Christ. It is clear that Spencer believes this. The writer of Hebrews notes that the worlds were framed by the Word of God (Hebrews 11:3), and in the end our worlds are also often framed by the words we speak. The care we take in choosing those words—and frames—changes our communities as it changes us, since the reframing Spencer advocates gives us a different and more hopeful way of viewing those around us who share the image of God. In this scholarly but pastoral work, Spencer reminds us that those worlds can be created, or even recreated, by choosing better words, and has thus made an important contribution to our understanding of how faith and communication intersect.
References
Branham, Robert and Barnett Pearce. "The Conversational Frame in Public Address." Communication Quarterly 44, no. 4 (1996): 423-439.
Goffman, Erving. Frame Analysis: An Essay on the Organization of Experience. New York: Harper & Row, 1974.
Spencer, Gregory. Reframing the Soul: How Words Transform our Faith. Abilene: Leafwood Publishers, 2018.