Bridging the Racial Divide in Worship Music – A Special Guest Column 
Column No. 1: From Numb Praise to Songs of Lament: Bridging the Racial Divide in Worship Music
By John Hatch, Ph.D, and Laura Lee Groves, Ph.D.
Column No. 2 (A Response): Christian Music as a Prophetic Voice: A Call to Repentance and Action
By Kesha Morant Williams, Ph.D, and Omotayo Banjo, Ph.D.

Abstract: As U.S. society wrestles with the persistent reality of systemic racism, Christian communication scholars have occasion to examine how discursive practices in the Church work to sustain or dismantle racialization in the Body of Christ. Among these, music is a particularly powerful shaper of faith identity and community. Drawing on the authors' previously published research and reflecting on recent developments, the two columns below highlight both problems and progress in contemporary Christian music vis-à-vis racial inclusion, reconciliation, and justice. Together, they challenge us to be more intentional about ensuring that our expressions of faith reflect the inclusiveness of Christ.
COLUMN NO. 1
From Numb Praise to Songs of Lament: Bridging the Racial Divide in Worship Music
By John Hatch, Ph.D, and Laura Lee Groves, Ph.D.
Provoked to outrage at the deaths of Ahmaud Arbery, Breonna Taylor, and George Floyd, the United States is in ferment. Whatever sociopolitical changes emerge during this time, the current wave of attention to systemic racism must not stop at the church door. Our Lord gave His life on a cross, the Roman equivalent of a lynching tree, to break down the dividing walls between God and human, Jew and Gentile, Black and White, uniting them in His Body. As Christ's followers, we are called to embody His ministry of reconciliation, not only in our teaching and preaching but also in our worship. Contemporary worship music (CWM) affords an especially powerful medium through which to do so, as it fully engages souls and bodies in sound and symbol, melody and rhythm, standing and swaying, and – in some traditions – clapping and raising hands. Our songs of worship communicate faith in, and communion with, the crucified and risen King. They should simultaneously convey communion in Christ's Body of believers from "every people and tribe, nation and tongue."
Yet Sunday morning worship arguably remains, as Martin Luther King Jr. famously lamented, the most segregated hour of the week in Christian America. Sadly, the Christian music industry is largely segregated by race as well, as detailed in work published by professors Omotayo Banjo and Kesha Morant Williams. Even when singing songs that celebrate the universality of the Church across the world, we tend to do so in racially homogenized genres and congregations. A particularly telling example of this disconnect is Andrew Peterson's 2018 masterpiece, Is He Worthy. Inspired in part by Kenyan Anglican liturgy, this poignant song laments the world's brokenness, affirms the Lamb's worthiness, and celebrates the "ransom [of] the slave / from every people and tribe . . ." Yet Peterson's music video congregates a sea of White faces in a pristine chapel, without a hint of the messiness of the world, the diversity of the redeemed, or the song's African inspiration. Video recordings of the song by other White artists have lacked racial diversity as well.
We examine this emblematic case in an article found in the current issue of The Journal of Communication and Religion (Spring 2020). Our analysis measures Peterson's song against theologian Walter Brueggemann's critical axis of royal consciousness versus prophetic imagination. Set forth in his classic work The Prophetic Imagination, "royal consciousness" is Brueggemann's term for the false ideology of human kingdoms. As shown in Scripture, unredeemed civilizations build a hierarchy of "haves" on the backs of "have-nots" and rationalize any means to perpetuate this order, including triumphalist religion that lends a sacral aura to the powers that be. Through the prophet Moses, God delivered the people of Israel from slavery in Egypt and called them to be a covenant community of justice and mercy rooted in love for God and neighbor. However, the Hebrew Bible records how Israel drifted away, demanding a king and increasingly emulating the royal consciousness of their Gentile neighbors. In response, God raised up poetic proclaimers like Jeremiah, who were graced with "prophetic imagination," lamenting God's coming judgment against the existing order and envisioning His inauguration of a new community. In the fullness of time, the True King came. Triumphing over the kingdoms of this world through His crucifixion and resurrection, Christ dissolved walls of exclusion and brought forth a new covenant community that would join all races and peoples in the love of God.
Two millennia later, we may think of the United States as having been patterned after God's covenant community; however, our history of race-based genocide, slavery, segregation, and discrimination testify to our entanglement with the ways of power-grabbing kingdoms. Like ancient Israel, we are caught between prophetic imagination and royal consciousness. Even the church – the keeper of God's ancient prophetic witness – has been widely complicit in royal consciousness from early on, providing theological justification for genocide, slavery, and White supremacy. Prophetic voices to the contrary faced an uphill battle; and despite the passage of civil rights laws a century after slavery was abolished, the cultural inertia and systemic residue of whiteness remain. While most White Christians no longer condone racial prejudice and discrimination, many of us succumb to a key feature of royal consciousness: numbness to the inequities and deprivations disproportionately experienced by those on the margins – in this case, people of color. Often oblivious to the cultural advantages of whiteness, we take refuge in a rhetoric of color-blindness, refusing to acknowledge or attend to persistent racial inequities. Tragically, only a rapid succession of blatant abuses against people of color, culminating in the murder of George Floyd, has begun to pierce through that numbness.
What does all of this have to do with a contemporary worship song by Andrew Peterson? The bulk of our JCR article deals with that question through a close reading of "Is He Worthy." Departing from the norms of CWM, Peterson's lyrics challenge royal consciousness by beginning in a posture of collective lament over a broken world, where no one is found worthy to institute God's rule. From here, the lyrics press into prophetic imagination, celebrating the One who is worthy: the Lamb who gave His life for slaves, who gathers people from every nation and tribe into His kingdom. Our analysis shows that the song's melodic form beautifully reinforces the attitudes of lament, hope, and doxology in the lyrics; furthermore, its collective call-and-response, question-and-answer structure – patterned after a Kenyan liturgy featuring a cultural emphasis on communal identity – engages the singing congregation in being this covenant community. All of this is commendable.
The video performance, however, represents a missed opportunity. Eliding the aforementioned African influence, it presents an all-White musical ensemble joined by an all-White congregation – even as the lyrics laud the Lamb who gathers "every people and tribe, every nation and tongue." When some fans expressed dismay at this disconnect, Peterson offered an online apology for his oversight and any hurt it caused to people of color. A White blogger then criticized this exchange, arguing that Peterson's "alleged offense" was not "within three zip codes" of sin. However, the blogger's critique excludes a whole category of offense – sins of omission – that many Christians confess to every Sunday. It also betrays numbness to the pain of those long marginalized by the White church. Sadly, subsequent video renditions of "Is He Worthy?" by Chris Tomlin and Shane & Shane do not evince any effort to better embody the diversity of the church.
Thankfully, there are signs of awakening. As we write, Andrew Peterson has just released A White Man's Lament for the Death of God's Beloved. Combining the flavors of protest ballad and folk confessional, this song evidently builds upon the awareness provoked by criticisms of "Is He Worthy." In "A White Man's Lament," the singer-songwriter places himself amidst protest marchers, who wear masks to "[keep] the virus in control" yet suffer sickness and grief from the effects of racism – "the virus in my veins [that] has been contained by an inherited mask." As the song proceeds, Peterson names the slain ("George, Breonna, Ahmaud . . . [and] so many more"), calls them "beloved of God," expresses the anguish of all, acknowledges a reckoning to come, calls us to the table of Communion, conveys the hope of redemption, and models repentance.
We can only hope that such repentance deepens and spreads among White Christians, from worship leaders to pastors to educators like ourselves. This will require not just an expansion of attention, but a wholesale metanoia whereby we no longer center ourselves in our efforts to raise prophetic awareness. As articulated in a recent "Coalition for Praise and Protest" Statement, white Christians must "commit to listening to, learning from, and investing in BIPOC [Black, Indigenous, People of Color] leaders who have been working diligently in these spaces for some time." Only then can we rightly gather around our True Center in worship: the Lamb who died for people of every color and culture so that all of them could "be a kingdom and priests to serve our God, and . . . reign on the earth" (Rev. 5:10).
For more insights on communication of race in Christian music, we encourage readers to see the companion CCSN article by Banjo and Williams, "Christian Music as a Prophetic Voice."

John B. Hatch (Ph.D.) is Professor and Chair of Communication Studies at Eastern University. He has published numerous peer-reviewed essays on racial reconciliation, religious discourse, and the rhetoric of music in The Journal of Communication and Religion, Rhetoric & Public Affairs, Communication Quarterly, Journal of Christian Teaching Practice, and other journals and edited books. He is the author of Race and Reconciliation: Redressing Wounds of Injustice, and has a second book in press, entitled Speaking to Reconciliation: Voices of Faith Addressing Racial and Cultural Divides. John and his wife Christie serve periodically as praise music leaders at the Church of the Good Samaritan in Paoli, PA.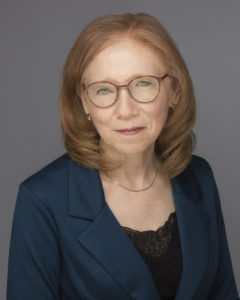 Laura L. Groves (Ph.D.) is Advanced Placement Instructor at Westminster Academy in Florida and Assistant Editor of Journal of Christian Teaching Practice. She has taught at Palm Beach Atlantic University, Toccoa Falls College, and Spring Arbor University. Her research interests include rhetoric, religion, teaching practice, celebrity influence, and social media. Dr. Groves's work has been published in The Journal of Communication and Religion and presented at regional and national conferences.
COLUMN NO. 2 (A RESPONSE)
Christian Music as a Prophetic Voice: A Call to Repentance and Action
By Kesha Morant Williams, Ph.D, and Omotayo Banjo, Ph.D.
The year 2020 will be unforgettable not only because of the pandemic but also because of a distinct rise in civil unrest due to the murder of an African American man named George Floyd by a White police officer. The image of the police officer kneeling on the back of another man's neck for 8 minutes and 46 seconds provoked outrage among the African American community and diverse communities across the globe. While the unfortunate reality is that George Floyd's death could be viewed as just another addition to the growing list of murdered unarmed Black people, this time something was different. This time even the most reticent community members acknowledged the undeniable injustice, leaving many, including White Christian leaders, musicians, and laity, scrambling to find the words to make sense of their implicit roles in the generational oppression and brutalization of Black bodies.
In our article Fight the Power: Lecrae – A New Evangelical Archetype, we argue that the history of racism in America conflicts with and blemishes our values of freedom and liberty, resulting in tensions between race and faith. Whereas biblical texts were used to justify the practice of discrimination and prejudice, Christian principles also have motivated advocacy surrounding racial equality. In recent years, however, a dialectical tension between the outward expression of the Christian faith and social justice permeates mainstream White Christian culture. To some, the relationship between Christian music and White supremacy in America seems a distant one, but our research shows racial biases in the recording industry and how White and African American Christian music listeners evaluate their brothers and sisters in faith.
The reaction of congregants, fans, and followers in response to the murder of George Floyd reveals the unique position of Christian industry leaders to ignite substantive change. For example, Christian music artist Natalie Grant and her composer husband Bernie Herms felt convicted to speak up about racial injustice. Although the couple acknowledged the stance cost them thousands of fans, Grant asserted, "my silence doesn't make me not a racist…my silence actually adds to the problem of racism." In his more recent albums, Christian rap artist Lecrae presents an increasingly apparent tension between faith and social justice. This stance has met with resistance from the artist's mostly young White evangelical fanbase. The artist asserts that he was overwhelmed by the incessant racial tension and the criticism by White Christians for speaking out against social injustices. He acknowledged struggling with depression linked to the Christian community's silence surrounding the unlawful killing of Black lives.
A few weeks after the murder of George Floyd, Lecrae, together with Passion City mega-church Pastor Louis Giglio and Chick-fil-A CEO Dan Cathy, engaged in a public dialogue about race and the church. To unpack the implications of slavery, Giglio described what he considers the positive outcomes of slavery for the White majority as "white blessings." Furthermore, he suggested that the term should be used in place of "white privilege," which he argued triggers some White people. The previously outspoken rap artist seemed to agree with this statement, which led to a backlash from the Black community and social justice advocates. Lecrae has since publicly stated his discomfort with the comment and the challenges that come with navigating White supremacist logic even among fellow Christians, a task that has been a challenge for Black Christian artists.
Last year, award-winning gospel artist Kirk Franklin announced his boycott of the Dove Awards, the Gospel Music Association, and Trinity Broadcasting Network. Franklin asserts that he was muted when his attempts to initiate conversations about brutality against Black people were edited out of his 2016 and 2019 acceptance speeches. In March 2020, before Floyd's murder, Franklin sat with Pastor Tony Evans, Pastor Robert Morris and Matt Crouch (TBN) to discuss the tensions between race and faith in the United States. The dialogue, prompted by Franklin's boycott, provided a plethora of examples of racial oppression in the church. Franklin's main assertion is that remaining silent is no longer an option. The church must lead racial reconciliation in the United States.
In this dialogue, Franklin discusses a song he collaborated on with TobyMac and Mandisa titled "Lose My Soul." Franklin recalls listening to the song on a Christian radio station only to find that his verse was removed. His verse was edited out because of how "[he] communicated his faith culturally, from a more urban, swaggy position." This divisive act and its implications have been the center of our work for the past decade. As we have argued, just as music has the power to spread the healing message of the Gospel, it can also have some influence in addressing societal ills. The band DC Talk is perhaps the most prominent and outspoken of White Christian musicians who use their platforms to bring awareness to racial injustice. Hip hop artists like Sho Baraka and Jackie Hill Perry have also been credited for using their music to shed light on the cultural problem of racism in the church. Nevertheless, there is still a long way to go.
Our work has shown that Christian music can confirm racial ideologies held by Christian music listeners. We believe artists' collaborative efforts from both Contemporary Christian music, Gospel, and hip hop could de-racialize and, therefore, de-stigmatize each genre. We argue that inter-genre, interracial, and intercultural collaborations could influence the static beliefs about minoritized Christians. While we understand that music styles are an acquired taste, we have argued that the structure of the music industry has explicitly marginalized people of color while centering White majority musicians. These subtle decisions play a significant role in how Christian audiences view themselves and their relationship across racial boundaries.
We are the Church. If anything, we ought to be united in our trust in Jesus as a bridge and committed to His command to love one another as He has loved us. In a day and age where racial tensions in the United States are only increasing and manifesting themselves in faith communities, we need a prophetic voice reminding us of our commitments to our community of believers regardless of race. If this message is not heard from the pulpit in our segregated churches, perhaps the message's reach can be expanded through Christian music.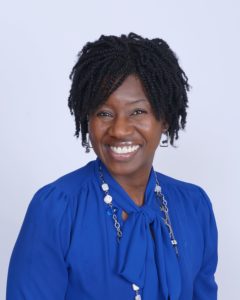 Kesha Morant Williams (Ph.D.) is an Associate Professor of Communication Arts & Sciences at Penn State University, Berks. Her research interest focuses on popular Christian music, interpersonal communication, and health communication. Her relationship-centered teaching and research have been recognized throughout the university, in the community, and nationally. Her research has been published in peer-review journals, book chapters, and popular press. She is the co-editor of Reifying Women's Experiences with Invisible Illness and Contemporary Christian Culture: Messages, Missions & Dilemmas. She volunteers with Faith Tabernacle Church of God in Christ's children's ministry and educational initiative through the church's nonprofit organization in Lancaster, PA.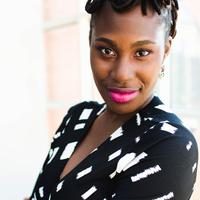 Omotayo Banjo (Ph.D.) is an Associate Professor of Communication and an affiliate faculty of Africana Studies, Women, Gender, & Sexuality Studies, Journalism and Film Studies at the University of Cincinnati. Her work aims to center marginalized voices by focusing on representation and audience responses to racial and cultural media, as well as its intersections with Christianity. Dr. Banjo's work has been published in peer reviewed journals including Journal of Broadcasting and Electronic Media, Journal of Communication and Religion, Journal of Media and Religion, and Race and Social Problems. In addition, she has presented her research at regional, national and international conferences. Dr. Banjo teaches courses related to media theory, identity, and race.