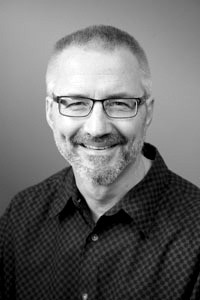 A Time of Sabbath *
Bill Strom, Ph.D.
Professor of Communication + Media
Trinity Western University
"There are six days when you may work, but the seventh day is a day of sabbath rest, a day of sacred assembly. You are not to do any work; wherever you live, it is a sabbath to the Lord […] But in the seventh year, the land is to have a year of sabbath rest, a sabbath to the Lord. Do not sow your fields or prune your vineyards." Leviticus, 23:3, and 25:4.
"So how is your sabbatical going" a friend asked, "besides lots of time fishing on the river?" It was an honest question, but one that implied a judgment that perhaps I was fishing too much.
I am fortunate, as a professor, to enjoy a sabbatical – a Sabbath – every seven years, a pattern that reflects God's rhythm of resting on the seventh day, and Israel letting land rest every seventh year. A professor's sabbatical is not, however, free from obligations. We are free from teaching, but must set about writing articles, books, and presentations. If not careful, a scholar can become immersed in research, and not rest at all.
Today sabbath means more than ceasing from work or letting the land rest. It is also a day of worship, of doing good for others, of finding delight and joy (Isaiah 58:13) and receiving it as a gift, not an obligation ( Mark 2:27-28).
In the month of January, you may be wondering what rest looks like after the holiday season. Odd, is it not, that we can come away from "time off" weary and rundown? Even in a time of pandemic constraint, the holidays can be busy, rushed, tiring.
What delights you? What makes your days off special? If we fill them with busyness that steals joy and delight, perhaps it is time to reconsider. For me they include walking, biking, or fishing. For me they mean time with family and friends. For me they mean not engaging in work that can wait for another day. From these habits, I gain strength and perspective.
How about you?

Prayer: Lord God, thank you for establishing your pattern of rest after creating the world. In your rhythm of work-and-rest we find meaning for our lives. Help me practice quitting well so I may delight in the gift of your Sabbath.

Throughout This Day: Thank God for the rest you find in him and invite him to show you ways to incorporate restful rhythms into your daily or weekly routines.

* Devotional originally appeared here: https://thelife.com/devotionals/a-time-of-sabbath, The Life. Dr. Strom is a regular CCSN contributor.