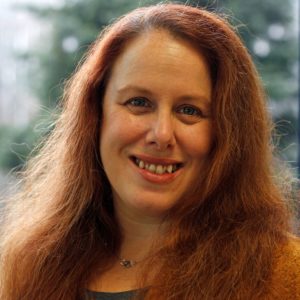 Presenter and Affiliation: Heidi Campbell, Professor of Communication & Presidential Impact Fellow Texas A&M University
Date and Time: May 20, 4-5 pm EST.
Description: This webinar will explore the challenges and opportunities experienced by churches during the current global COVID-19 pandemic. Discussion will be focused around themes and questions raised in a new eBook entitled, "The Distanced Church: Reflections on Doing Church Online." This edited collection is designed to facilitate international dialogue between church leaders, theologians, and media scholars on issues emerging around social distancing that have  resulted  in many churches having to move  from traditional offline services to online  digitally-mediated gatherings. The book is a collection of 30 essays in which brings together individuals from from 6 countries and 12 different Christian denominations. The aim of this webinar is to discuss the practical and theological issues at play in doing church online.
Link to Recorded Webinar: https://vimeo.com/420886417
Learn more about Dr. Campbell: https://liberalarts.tamu.edu/communication/profile/heidi-a-campbell/