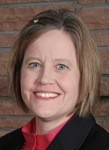 Presenters and Affiliations: Diane M. Badzinski, Colorado Christian University and Quentin J. Schultze, Professor Emeritus, Calvin College.
Presentation Title: "Practicing and Teaching Interpersonal Communication within the Context of Christian Faith"
Date: 09/28/15
Time: 8:00-9:00 pm
Time Zone: Eastern (EST)
Description:
How can we truly flourish relationally in the digital age? How can we teach interpersonal communication in a way that fosters friendships with God, neighbor, and self? Badzinski and Schultze will explore these essential questions as they review the topics such as being grateful, listening attentively, single-tasking, know ourselves, relating openly, encouraging others, promoting peace, and restoring relationships by offering and granting forgiveness. This webinar provides an overview of these biblical-relational principles from their new book Essential Guide to Interpersonal Communication: Building Great Relationships in the Age of Social Media. The session will include suggestions for using this book in classes as a supplemental or standalone text. This free presentation may be viewed by an individual or group of any size in a single feed.
Link to Recorded Webinar: https://vimeo.com/140738371
Additional URL Link: http://quentinschultze.com/;
http://www.ccu.edu/spotlights/faculty/dbadzinski/