Dr. Tim Muehlhoff is Practicing What He's Preaching with Winsome Persuasion: Christian Influences in a Post-Christian World (InterVarsity Press, 2017)
By Benjamin Stallings, Special Features Editor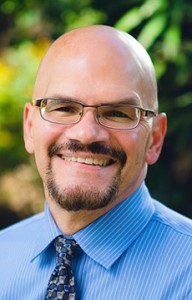 Dr. Timothy Muehlhoff, Professor of Communication Studies at Biola University, has spent most of his adult life exploring how to bridge the distance between communities and individuals. His most recent book, Winsome Persuasion: Christian Influence in a Post-Christian World, co-written with Dr. Richard Langer (Foreword by Quentin J. Schultze), gives direction to the Christian community navigating communication with an increasingly non-Christian culture. Using communication theory, theology, and Scripture, Winsome Persuasion attempts to give a model for interaction between a counter-public community and the broader culture.
Before his academic work, Muehlhoff worked with Campus Crusade for Christ (now Cru) for eighteen years as a traveling speaker, specializing in apologetics and evangelism based in Carey, North Carolina. During his time with Campus Crusade for Christ, Muehlhoff encountered people who had extremely negative perceptions of the Christian message and worldview. Desiring to more effectively communicate the Christian message, pursue his love of apologetics, and move into more academic work, Muehlhoff entered graduate school at University of North Carolina at Chapel Hill to attain his master's degree and, later, his Ph.D. in Communication.
The focus of his graduate studies was cultural and marital communication as well as conflict resolution. Muehlhoff describes his time at UNC Chapel Hill as difficult but rewarding: he was often the only Christian in a group of people with negative stereotypes of Christianity, but the faculty's excellent teaching of communication theory augmented his love of apologetics and evangelism. Muehlhoff stated that his experiences in graduate school caused him to seek out how to better love others and communicate that love effectively.
Muehlhoff posits that God calls all Christians to love and communicate love effectively by peaceful persuasion, a challenge rooted in Scripture and achieved through using communication theory. Second Corinthians 5:11a says, "Because we understand our fearful responsibility to the Lord, we work hard to persuade others" (NLT) and Proverbs 16:7, "When people's lives please the Lord, even their enemies are at peace with them" (NLT).
Muehlhoff states that the two verses must be held in tension, realizing that a Christians' duty to engage with the broader culture and evangelize does not necessitate living at odds with their neighbors. Muehlhoff expounds on how to apply the two verses by saying that communication theory shows how to achieve a communication climate that is productive, civil, rooted in perspective taking, and based around nuanced views of the other side. His book seeks to challenge the contemporary argument culture that accepts stereotypes in lieu of robust, complex understandings of people. While it is easy for Christians to be discouraged by feelings of rejection by contemporary culture, Muehlhoff offers encouragement by writing portrayals of counter-public Christians who made an impact on the broader culture, such as William Wilberforce, Harriet Beecher Stowe, and St. Patrick, in a series of historical case studies that allows the book to integrate faith not only through Scripture, but also through Church history.
Due to Winsome Persuasion's use of communication theory and advice on crafting and delivering messages, Muehlhoff's book could be used in classes on rhetoric, persuasion, and public speaking. His book is rooted in theory but practical and easy to apply, making it a useful pedagogical tool. Section One focuses on theory, Section Two on application, and Section Three on two relevant debates, gender and same-sex marriage. Muehlhoff is careful to point out that Section Three does not attempt to provide biblical answers to those debates but instead attempts to provide a framework and lexicon for a civil, loving, and compassionate presentation of a message. In addition, Winsome Persuasion could be used as a model for integration of faith and learning, showing students how to marry their studies with their faith.
Winsome Persuasion will be released by InterVarsity Academic Press on June 12, 2017, in time for the Fall semester for professors wanting to use it in the classroom. For information on advanced copies or to order a desk copy, visit IVP's site here. See some additional books from Dr. Muehlhoff below.