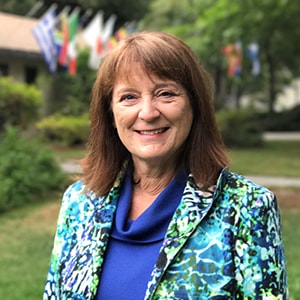 Presenter: Denise Edwards-Neff, Ph.D.
Associate Dean, College of Liberal Arts and Sciences
Professor, Department of Communication Studies
When? Wednesday, Oct. 16, 3-4 pm EST
Description: this webinar explores a service learning project in PUBR 400, a capstone course for Public Relations Management. Students carry a public relations/strategic communication plan for Los Angeles-area nonprofit organizations through the entire four-step process of research, program planning, implementation, and evaluation. Professional ethical codes, and moral guidelines for public relations practice are discussed and emphasized through the lens of the Christian faith, using a "faith supports learning" worldview model. Specific faith-learning integration strategies also include readings from Gordon Smith's Courage and Calling, with a Reflection Paper question prompt.
Listen to recorded webinar here: https://vimeo.com/366852103
Learn more about Dr. Edwards-Neff: https://www.apu.edu/clas/faculty/dferguson/