Looking for resources to help your students engage with current topics and good character? Communication faculty will find relevant articles written from a variety of disciplines in the free digital journal Character and . . ., published by the Wendt Center for Character Education at the University of Dubuque.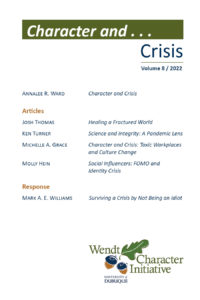 Topics range from screen life and social media to identity and place, and include articles such as: "Consuming Stories Not Our Own: On #Showholes and Character in the Age of Binge-Watching;" "Parents' Growing Pains on Social Media: Modeling Authenticity;" and "Does the Truth Matter? Truth-Telling as Resistance and Hope in a Post-Truth Era." And make sure to check out response articles written by your CCSN colleagues Quentin Schultze, Wally Metts, Rick Olsen, Mark A. E. Williams, and L. Ripley Smith.
Written at an undergraduate level as a magazine-like essay, articles are available to read and download for free at https://www.dbq.edu/Wendt/Publications/CharacterandJournal/. You can also listen to interviews with the authors at https://www.dbq.edu/Wendt/Publications/ or search for "Character Explorations" on your favorite podcast platform.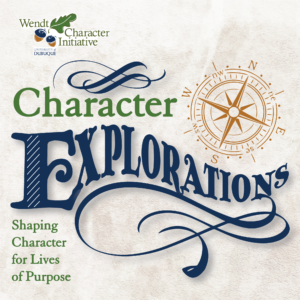 Enjoy!
Annalee Ward
Director of the Wendt Center for Character Education and RCA Lifetime member