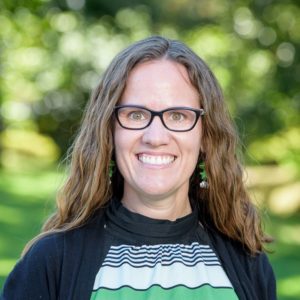 Title: Helping Students Communicate Love:  Exploring Course Creation, Course Adaption, and Faith Integration in the Classroom
Date: August 12, 2020
Time: 11:30-2 pm EST
Presenter, Dr. Renee Bourdeaux, Northwest University, author of Communicating Love in Relationships (Kendall Hunt, 2019)
Free Examination Copy of Dr. Bourdeaux's book, Communicating Love in Relationships (Kendall Hunt, 2019), will be provided to all attendees. *
Link to recorded webinar: COMING SOON
Registrants will then be sent a Zoom link three days prior to the live workshop. 
Description: How do we love others better? Given our current political and social climate, integrating God's love into the classroom may be an even larger call on Christian faculty. A great place to start is focusing on God's love in relationships–and how we communicate that love.  Because love is a complex phenomenon based on personal understanding, each person might communicate love a bit differently. As instructors, we want to develop class material that challenges students to contemplate how to better communicate faith–and love. This online session will help participants answer that call, to do an even better job of helping students dissect how and why they love others. This session will overview material from a textbook that pulls together research on interpersonal, family, positive, and dark-side communication to explore love in relationships. Beyond this, the second half of this session will provide a hands on opportunity to talk about how to better challenge students to love better in all aspects of communication (meaning every type of communication class you may teach). Attendees will learn about resources for teaching this material alongside other course material or designing a Love and Communication course to bring to your campus, along with getting the chance to practice and discuss faith integration activities and research with other participants during the session, too.
* This session is co-sponsored by Kendall Hunt Publishing.