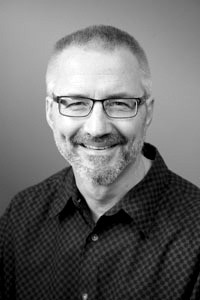 Humbled by God and a GMC Truck *
Bill Strom, Ph.D.
Professor of Media + Communication
Trinity Western University
"For those who exalt themselves will be humbled, and those who humble themselves will be exalted" (Matthew 23:12).
I own a Toyota truck and love it. I bought it used, yet it continues to run dependably after clocking over 200,000 kilometers. All it requires is oil.
Driving on trips, I pay attention to trucks broken down by the roadside. Having seen hardly any like mine needing help, I came to the smug opinion that my truck was better than most.
Then one day, I took my fishing boat to the river. The launch surface was steep and small-pebbled. I knew it could be a problem getting back out, but ignored that thought. Three hours later, my truck struggled to pull the boat from the river. Its tires sunk in and spun endlessly. Embarrassing.
Then an angel appeared. Well, a 50-year-old guy actually, driving a big GMC pick-up.
"Need some help?"
I admitted I did! He hooked a chain to my bumper and pulled my truck and boat out with ease. I gushed, "Thank you so much!" He said it was nothing.
When Jesus said, "those who exalt themselves will be humbled" — he was talking about rabbis who did everything for people to see. I remember buying my truck, hoping others might think I was cool. Now I know my place on the pecking order of trucks, and it is down several notches.
Are you proud too? Do you do things for show? Are you like the rabbis and me? James said, "Humble yourselves before the Lord, and he will lift you up" (James 4:10).
Dear God, you are so mighty, and we are so not. As your creation, we acknowledge that your glory outshines us, yet you have made us in your image so that we may reflect you. Help us avoid showy behavior that pumps us up. Let us humbly imitate you in your Spirit's strength so others are drawn to you.
Throughout This Day: Invite God to keep your focus on Christ rather than yourself as you go from one task to another.
* Originally published here: https://thelife.com/devotionals/humbled-by-god-and-a-gmc-truck