This book is NOW available on Amazon and all other major retailers and wholesalers. Follow us for updates on Facebook: www.facebook.com/theccsn, or join the network (it's free)!
---
Instructor's may request an e-exam, or e-proof copy here: [email protected]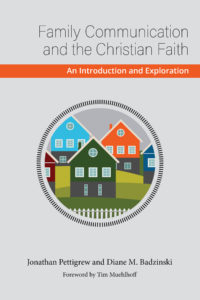 ---
Instructor's Guide
Instructors adopting the text may request access to this password protected instructor's page here: [email protected]
The manual includes the usual resources (e.g., sample syllabus, chapter outlines, test bank) as well as a set of activities and questions to promote discussion and learning.  We will continue developing this resource as we learn more about how best to serve instructors and students. Please share with us your experiences teaching family (relational, interpersonal) communication as well as any assignments or web resources that you use. We would appreciate hearing from you.
Interested in materials for an online course in family communication? Please continue to follow this instructor's resource page for more details on release of the curriculum or contact Diane, dbadzinski@ccu. The authors will be providing free resources that can be used to develop a 6-8 week online course in family communication. Adaptable to any Learning Management System.
---
Book Description
Why does the family matter? How can the family truly flourish with so many different opinions about what family means and what role it plays in society? How can we strengthen the family to reflect God's design for it? Family Communication and the Christian Faith: An Introduction and Exploration provides answers to these questions. This book examines the family from a biblical worldview while integrating theories and practices from diverse academic disciplines (psychology, theology, family studies, sociology) with special emphasis on how communication creates and sustains healthy, rewarding, and godly families. Instructor's Resource and Teaching Guide available. Published by Integratio Press, with a 2023 release. Available through Amazon, Barnes & Noble, and other major distributors and retailers.
---
Endorsements
"By focusing on family communication from a biblical perspective, the authors make a major contribution to the literature. Engagingly written for college students, pastors, and parents alike."
—Quentin Schultze, PhD, Professor of Communication Emeritus, Calvin University
"The authors rely on troubled families depicted in Scripture to show patterns of struggle and redemption and offer practical tips for contemporary couples and kids. Suitable for upper level undergraduate and graduate students in communication, sociology, and psychology at Christ-centered liberal arts institutions."
—Bill Strom, PhD, Professor of Media + Communication, Trinity Western University
"Family communication has never been more challenging. Thankfully, Pettigrew and Badzinski have written this book to help family professionals and students understand the landscape of theory and practical application."
—Elizabeth W. McLaughlin, PhD, Professor of Communication, Bethel University, Indiana
"The greatest compliment I can give is that I've already adopted this text for my advanced class on family communication. Like you, I look forward to learning and putting their ideas into practice." (from the Foreword)
—Tim Muehlhoff, PhD, Professor of Communication, Biola University
"The authors share hopeful and practical solutions for all the various relationships in the family unit with a strong biblical worldview. I recommend this book for pastors, youth workers, parents, and university students."
—Jeff Baxter, DMin, Next Gen Pastor, Mission Hills Church
"With important assumptions about the goodness of God and the blessedness of family, Pettigrew and Badzinski provide a truly helpful book, rich with specificity and the wisdom of the ages."
—Stephanie Bennett, PhD, Director of Wordship, Professor of Communication and Media Ecology, Palm Beach Atlantic University
"This book marries biblical and scholarly principles to provide insights for pastors, parents, families, and students who seek to understand and improve their relationships and awareness of how to encourage, challenge, and reinforce familial relationships."
—Michael Dally, Senior Pastor, Gateway Christian Church
"At a time when family dynamics are complicated, life and work are chaotic, and research shows most people say they've never felt more exhausted, I am thrilled for students to engage with the strategies, theories, and research provided by this text."
—Heather Thompson Day, PhD, author, It's Not Your Turn
"Finally, a family communication text from a distinctly biblical perspective! Intuitively presented in a logical format, this text is easily accessible for university students as well as for professionals and for laity. What makes the book so engaging is the way in which the authors address specific relational issues but always with the hope of reconciliation."
—Daniel D. Fultz, PhD, Professor of Communication, Cedarville University
"In an age where confusion reigns on what the family is, Pettigrew and Badzinski explicate God's intentions for family, engage thoroughly with modern scholarship using multiple theoretical perspectives, and call all of us to more effective and loving engagement in the most important relationships in our lives."
—Ryan T. Hartwig, PhD, Provost & Vice President for Academic Affairs, Vanguard University
"As a professor, husband, and father of four sons, I can say that the authors deliver. This book finds itself successfully at the intersection of faith integration and the scholarship of family communication to the benefit of us all."
—Chris M. Leland, PhD, Professor and Chair of Communication, Azusa Pacific University
"The authors combine factual data, biblical truth, and practical communication principles to provide a clear picture of what God intended the family to be and do. God bless you for reasserting the importance, design, and value of family in American culture!"
—William L. Mullen, PhD, Chair and Professor of Communication Studies, Shorter University
"This excellent text arrives on the scene at a time when many families are in a downward spiral. As both an educator and a coach, I'm grateful for the authors' theoretical depth and research-based recommendations, all grounded in the life-giving truth of Scripture. Bravo!"
—Heidi Petak, PhD, Communication Strategies, SpeakEagle.com
"Deftly pulling together several threads of thought that are frequently in tension, Pettigrew and Badzinski gently demonstrate how the practical biblical wisdom found in the Christian Bible can enrich and texture our study and practice of communication within families."
—Joel S. Ward, PhD, Associate Professor of Communication,
Geneva College
---
Authors
JONATHAN PETTIGREW (PhD, Pennsylvania State University) is a professor at Arizona State University who is dedicated to promoting health and preventing problem behaviors. His articles appear in the Journal of Adolescent Research, American Journal of Community Psychology, Health Education, and Prevention Science. Learn more about Jonathan here: https://isearch.asu.edu/profile/2692171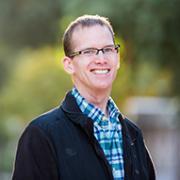 DIANE M. BADZINSKI (PhD, University of Wisconsin-Madison) is Department Chair and Professor of Communication at Colorado Christian University. She is co-author with Quentin Schultze of An Essential Guide to Interpersonal Communication: Building Great Relationships with Skill, Faith, and Virtue in the Age of Social Media (Baker Academic). https://www.ccu.edu/spotlights/faculty/dbadzinski/