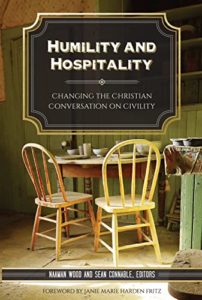 Welcome to the page for Humility and Hospitality: Changing the Christian Conversation on Humility (Editors, Naaman Wood, Sean Connable; Foreword by Janie Marie Harden Fritz). This is a publication of Integratio Press, the CCSN's imprint. Available in paperback and ebook formats.
[Amazon Associates Link]
Book description
This book aims to change the Christian conversation regarding civility, from techniques about achieving civility to the conditions necessary for civility to exist. As such, the authors in this volume explore the work of Dr. Calvin Troup, president of Geneva College, and his insights regarding humility and hospitality—presented at a keynote address at a conference—and interrogate the ideas that serve as its foundation. The goal of the book is to create a conversation across the broad spectrum of Christian experience and voices from within secular culture in order to explore, in a robust fashion, the possibilities for hospitality, humility, and ultimately civility.
Endorsements (in Alphabetical Order)
"This book unleashes the humane expressions of Christianity for students and scholars committed to biblical frameworks and readers seeking the touchstones of civility in the Christian tradition."
– David Frank, Professor of Rhetoric, University of Oregon
"This book offers much more than a conversation about the uncanny disagreeableness of our time. It does that. But the book's notably diverse contributors transform what might have been a merely sedate exchange into a robust and omnidirectional colloquium. Come for the dialogue, stay for the multilogue."
– Craig Mattson, Professor of Communication Arts, Department Chair and Co-director of the Honors Program, Trinity Christian College
"In exquisite fashion, this collection practices the very Gospel it preaches. More symposium than book, the interlocutors disagree at times, but their disagreements are framed by a deep appreciation for one another and for the subjects they discuss."
– Matthew Melton, Dean, College of Arts and Sciences, Lee University
"If we are to ever heal our communication climate, this work will be considered a seminal work that enabled that healing to begin."
—Joy Qualls, Associate Professor and Associate Dean, Division of Communication, School of Fine Arts and Communication, Biola University
"This book humbly offers the language we need to engage in conversations that just might set the scene for a rebirth of one of the most ancient practices, namely, the love of one's neighbor as
self. Highly recommended."
– Quentin Schultze, Professor Emeritus, Communication, Calvin University
Author Bios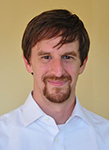 Naaman Wood (PhD, Regent University) is Instructor of Communication at Saint Paul College in St. Paul, Minnesota. His interdisciplinary scholarship has been published in the journals Symbolic Interaction, Jazz Perspectives, and the books Prophetic Critique and Popular Media: Theoretical Foundations and Practical Applications, and More than "Precious Memories": Critical Essays on the Rhetoric of Southern Gospel.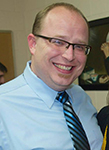 Sean Connable (PhD, University of Memphis) is Senior Lecturer at Christopher Newport University in Newport News, Virginia, where he teaches courses in rhetorical theory and criticism, as well as dialogue. He researches the intersection of rhetoric, religion, and politics.