Integratio Press, the CCSN's imprint, is pleased to announce the addition of three new executive editors to our growing community of editors: (1) Dr. Steven A. Beebe, Texas State University, (2) Dr. Janie Harden Fritz, Duquesne University, and (3) Dr. Bala A. Musa, Azusa Pacific University.
Drs. Beebe, Fritz, and Musa have served on CCSN's editorial board since 2015, and now extend their support to help meet the growing needs of our press. Their scholarly advice and wisdom on ongoing and future publishing projects and initiatives will aid Integratio Press in serving its readers with quality and distinction.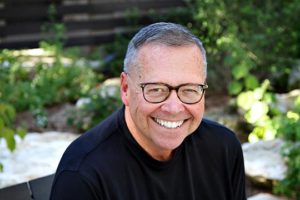 Steven A. Beebe (PhD, University of Missouri-Columbia) is Regents' and University Distinguished Professor Emeritus of Communication Studies at Texas State University. He served as Chair of his department at Texas State for 28 years and concurrently as Associate Dean of the College of Fine Arts and Communication for 25 years. Prior to joining the faculty at Texas State, he was a tenured member of the Communication faculty at the University of Miami for 10 years. He is author and co-author of fourteen books (with editions totaling more than 75 books) that have been used at hundreds of colleges and universities (including international, Canadian, Russian, and Chinese editions) by several million students throughout the world. Steve's research focuses on instructional communication and communication skill development. He is former president of the National Communication Association. His recent book, C. S. Lewis and the Craft of Communication (Peter Lang, 2020) reveals five communication principles that explain Lewis's success as a communicator. Beebe made international headlines when conducting research at Oxford University when he discovered an unpublished manuscript written by C. S. Lewis that was the partial opening chapter of a book that was to be co-authored with J. R. R. Tolkien called Language and Human Nature. In 2016 and 2019 he also discovered unknown and unpublished poems by Lewis in the Oxford University Bodleian Library. Learn more about Dr. Beebe here: https://www.commstudies.txstate.edu/people/faculty/beebe.html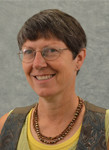 Janie Harden Fritz (PhD, University of Wisconsin-Madison) is professor and director of the BA, MA, and PhD programs in the Department of Communication & Rhetorical Studies. Dr. Fritz teaches courses at the undergraduate, MA, and PhD levels, including Exploring Interpersonal Communication, Exploring Leadership Communication, Intercultural Communication, Organizational Communication, Communication Research Methods, Communication Ethics and Professional Civility, Rhetoric and Philosophy of Organizational Communication and Leadership, and Rhetoric and Philosophy of Interpersonal and Intercultural Communication. Dr. Fritz holds the William Patrick Power, C.S.Sp. Endowed Chair in Academic Leadership (2019–2024).
Dr. Fritz's research focuses on communicative practices that constitute, sever, and restore the ties that bind individuals to the institutions of which they are a part. She is the author of Professional Civility: Communicative Virtue at Work (Peter Lang) and has co-edited or co-authored four other books. Her most recent work focuses on the intersection of professional civility and leadership practices. Dr. Fritz is a past president of the Eastern Communication Association and the Religious Communication Association (RCA) and currently serves as executive director of the RCA. Dr. Fritz is editor-in-chief of Listening/Journal of Communication Ethics, Religion, and Culture and editor of the Journal of the Association for Communication Administration. Learn more about. Dr. Fritz here: https://www.duq.edu/faculty-and-staff/janie-harden-fritz.php
Bala A. Musa (PhD, Regent University) is a communication studies generalist and teaches human communication, corporate communication, media studies, and journalism courses. He employs a learner-centered, integrative approach to teaching that makes learning relevant, contextual, transformative, and engaging. As a teacher, scholar, and mentor, Musa models the belief in teaching as a mode of friendship and a commitment to holistic excellence.
His research interests include mass media ethics, communication and conflict, international and development communication, as well as media and popular culture. He is active in many national, regional, and international academic and professional associations. He currently serves on the editorial board of the American Communication Journal and the Journal of African Social Sciences and Humanities Studies. Learn more about Dr. Musa here: https://www.apu.edu/comm/faculty/bmusa/