Return to Workshop and Conference Home Page
If you cannot attend this event live but would like the recording, contact rwoods@theccsn.
If you would like access to other recorded summer workshops, learn more about our Summer Pass.
Title: Practicing a Theatrical Hermeneutic in Teaching, Preaching, and Performance
Presenters/Facilitators: Paul Patton, PhD, Professor Emeritus of Communication and Theater, Spring Arbor University; David Denis, Pastor, United Baptist Church, Concord, New Hampshire
Date/Time: Wednesday, August 2, 2023 | 11:30 am – 3:00 pm EDT
Pastor (promo code: PASTOR) and Student (promo code: STUDENT) discounts available.
Description: This workshop introduces an often-forgotten way of interpreting and understanding biblical passages. As "hermeneutics" is the science of interpreting texts, the concept of "theatrical hermeneutics" suggests that there are insights about a text that can be gleaned from watching a portion "performed" as an act of theater. For instance, in "The Seven Woes," Jesus Christ's righteous fury is usually easier to feel when presented as a living confrontation than as read silently.
The workshop will unfold various principles of oral interpretation and offer a variety of demonstration performances. It will explore numerous biblical texts and provide guidance to pastors and teachers about how to "perform" texts regardless of previous theatrical or performance backgrounds. Faculty, pastors, or anyone involved in Christian education will benefit from the principles and tools presented in this workshop.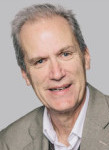 Paul Patton (PhD, Regent University) is Professor Emeritus of Communication and Theater at Spring Arbor University in Michigan. It was while pastoring at Trinity Church in Livonia, Michigan, that he founded Trinity House Theater in 1981. He is the author of over 30 produced stage plays, radio plays, and performance essays. He is contributing author to the books, Understanding Evangelical Media (IVP), Evangelical Christians and Popular Culture (Praeger), and Prophetic Critique and Popular Culture (Peter Lang), and co-author of Prophetically (In)Correct: A Christian Introduction to Media Criticism (Brazos Press), and the newly published, Everyday Sabbath: How to Lead Your Dance with Media and Technology in Mindful and Sacred Ways (Cascade Books).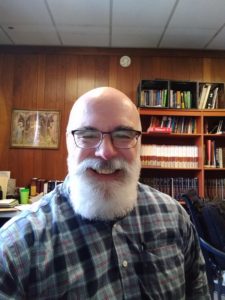 Reverend David Denis is pastor of United Baptist Church (UBC) in Concord NH, and Executive Director of the NH Bible Society. He holds a B.S. in Communication and Biblical Studies from Grace College in Winona Lake IN. Before becoming a pastor, Rev. Denis has been a door-to-door salesman, a retail salesman, a corporate trainer, a professional speaker, a self-employed copywriter, and a UPS Driver Assistant. He estimates that he has delivered over 12,000 presentations, long and short, to audiences big and small. In his spare time, he enjoys picking things up and putting them down. Learn more about David here.
Registration Fee: $50.00