[Return to Workshops and Conferences main page]
Registration Available now (Student Discount Code: STUDENT2022)
Title: Bridge-building 2022 and Beyond: Promoting Civil Dialogue in our Universities (A MINI-CONFERENCE)
Date and Time: Thursday, August 25, 2022 | 11:30 am – 3:00 pm EDT
Presenters/Facilitators: Richard J. Mouw, PhD, President Emeritus, Fuller Theological Seminary; Tim Muehlhoff, PhD, Professor of Communication, Biola University; Geri E. Forsberg, PhD, Professor of English, Western Washington University
Description: We are excited to invite you to this virtual conference on Christ and Communication. This event is co-sponsored by Faculty Commons (FC), a ministry of Cru (Campus Crusade for Christ), which outreaches with professors and graduate students in public universities, and the Christianity & Communication Studies Network, a non-profit organization focused on faith-learning integration resources and training in the field of communication.
While the "Common Call," a faculty conference offered through Faculty Commons, has taken place for over a decade, this conference is specifically designed for one academic discipline—Communication Studies. Our theme this year focuses on helping Christian faculty and students in public higher educational settings cultivate civility and build bridges through dialogue and winsome communication with colleagues who may be unfamiliar with or otherwise threatened by Christian voices. Within this theme, some questions that we are thinking through include but won't be limited to the following: How can we as Christian professors have a stronger presence and voice in the academy and beyond? How do we bring Jesus Christ to the Academy in intellectually hospitable ways? How can we support civil dialogue in a time of discord? How can we balance being both a blessing and a communicator of truth in the university? How does communication theory and research lend itself to addressing these and other questions related to our theme in faithful ways?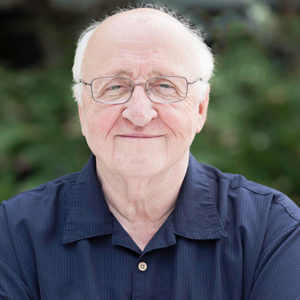 Richard J. Mouw (PhD, University of Chicago) is a senior research fellow at the Henry Institute for the Study of Religion and Politics at Calvin University (Grand Rapids, Michigan). Previously, Mouw served as the President of Fuller Theological Seminary (1993-2013) and directed their Institute of Faith and Public Life (2013-2020). His initial career in academia began at Calvin College, where he taught philosophy from 1968 to 1985. A graduate of Houghton College, Richard received his PhD in philosophy from the University of Chicago. He is the author of 19 books, including Restless Faith: Holding Evangelical Beliefs in a World of Contested Labels. He has participated on many councils and editorial boards, serving a term as president of the Association of Theological Schools and six years as cochair of the official Reformed-Catholic Dialogue. In 2007, Princeton Theological Seminary awarded him the Abraham Kuyper Prize for Excellence in Reformed Theology and Public Life.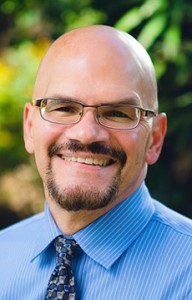 Tim Muehlhoff (PhD, University of North Carolina, Chapel Hill) is Professor of Communication at Biola University where he teaches classes in conflict resolution, apologetics, gender, and family communication. For over 30 years he served with Campus Crusade for Christ (Cru) in the campus ministry, short-term missions (Kenya, Russia, Lithuania), and with Keynote as a trainer for The Comm Lab—a center that trains Cru staff, pastors, and lay people in evangelistic speaking and apologetics. For the past 20 years Tim and his wife, Noreen, have been frequent speakers at Family Life Marriage Conferences. Tim currently is co-director of the Winsome Conviction Project which seeks to reintroduce civility and compassion into how we disagree in the public square. Tim is the co-host of the Winsome Conviction Podcast. His book Winsome Persuasion: Christian Influence in a Post-Christian World (with Biola University professor Rick Langer) received a merit award from Christianity Today's 2018 Book of the Year Awards in the category of apologetics/evangelism. His newest book, Winsome Conviction: Disagreeing without Dividing the Church (with Rick Langer) explores conflict between fellow Christ-followers. Connect with Tim: www.timmuehlhoff.com.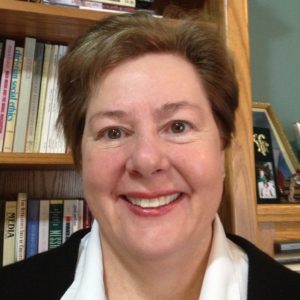 Geri E. Forsberg (PhD, New York University, M.A. International School of Theology) has served with Cru (Campus Crusade for Christ) since 1975. Currently, Geri is a faculty fellow with Faculty Commons (Cru) and serves on the English Department faculty at Western Washington University. She serves on the board of directors for the International Jacques Ellul Society, the editorial board of New Explorations: Studies in Culture and Communication (NExJ) and Second Nature, an online journal for critical thinking about technology and new media in light of the Christian tradition. Her more recent writings have focused on the relationship between the faith of our communication founders and communication studies. Connect with Geri: https://chss.wwu.edu/english/forsbeg
Registration Fee: $25.00
Registration Available now (Student Discount Code: STUDENT2022)