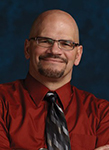 Presenter and affiliation: Tim Muehlhoff, Ph.D., Rick Langer, Ph.D., Biola University
Presentation Title: "Winsome Persuasion: Christian Persuasion in a Post-Christian World"
Cost: Free and open to the public.
Date:  Wednesday, August 30     Time:   8-9:00 pm EST
Description: How are Christians viewed in the broader culture? We blush at the possibilities. Brainwashed fanatics? Out-of-touch dogmatists? Buffoons? The task of bearing faithful witness to Jesus is complicated by persistent―and not altogether baseless―cultural stereotypes. In our post-Christian society, thoughtful Christians are considering again how to engage the dominant culture as a minority, a counterpublic, amid varying perceptions and misperceptions. In this timely presentation, based on Dr. Muehlhoff's recently published book with co-author Rick Langer, he asks what our interactions with the dominant cultural ethos should look like. How might we be persuasive and civil at the same time? How should we respond to those who ridicule and caricature us? How can we challenge the beliefs of other communities with love and respect? Muehlhoff presents a model for cultural engagement that integrates communication theory, theology, and Scripture.. Now more than ever, Christians need what Winsome Persuasion offers: a compelling vision of public engagement that is both shrewd and gracious.
Recorded Webinar Link:  https://vimeo.com/232143908
Additional Link/Departmental Profile: https://www.biola.edu/directory/people/timothy_muehlhoff