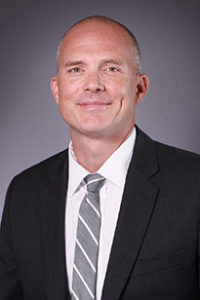 Won't You Be My Neighbor: Samaritan Ethics and the Art of Compassion
Raymond Blanton, Ph.D.
Assistant Professor of Communication Arts in the School of Media and Design
University of the Incarnate Word
[Note: this article appears in a special edition on Service Learning in Christian Higher Education. Special thanks to Kristen Sipper, Azusa Pacific University, for recommending this special edition]
Abstract: The parable of the Good Samaritan is one of the preeminent stories in the book of Luke—if not the entire New Testament. As a story, it is more than mere morality tale. Rather, it is full of theological depth and cultural significance. So what is so good about the Good Samaritan? With the Good Samaritan Experiment (GSE), a service-learning experience that invites individuals to perform intentional acts of kindness for communities with whom they experience discord, I facilitate a thoughtful theological and cultural study of the parable that enhances communication and promotes civic engagement in an effort to effectively integrate its essence and themes with the Christian faith—a quest that reaches from the ancient Jericho Road to the rugged and Southern streets of the American civil rights movement.
 Keywords: Good Samaritan, Good Samaritan Experiment, service learning, kindness, civic engagement, civil rights
Introduction
"Let us rise up tonight with a greater readiness. Let us stand with a greater determination. And let us move on in these powerful days, these days of challenge, to make America what it ought to be. We have an opportunity to make America a better nation."[1]
The time and circumstances surrounding my faith began in a mostly dark room, lit only by a hallway light. I was no more than four, but I have distinct memories of kneeling with my mother by my bedside to sing and pray. She was just a teenager when I was born, a nominal Catholic. Regardless, she instilled in me the value and discipline of divine communication—prayer. When I recall faith moments like these, I am grateful. I am thankful for the songful voice of my Seventh-day Adventist aunt who lived in an identical trailer next to ours in the Redwood Estates trailer park. I am thankful for the local church that circulated an old school bus around our neighborhood that introduced me to the practice of giving and learning biblical stories. Despite these beginnings, my family did not attend church. It was not until a school friend, whose father was a Baptist minister, invited me that I began to attend church with regularity. Soon after, my mother joined. And then my father joined. From that point, my life was a collaboration of faith and learning.
In the realms of identity, I am a first-generation college student of programs devoted to the study of communication, divinity, and rhetoric and public culture—a graduate of Texas Christian University, Westminster Theological Seminary, and the University of Nebraska-Lincoln, respectively. Furthermore, I am a husband and father; a nephew and neighbor; and a teacher and scholar—a tenure-track faculty member at the University of the Incarnate Word in San Antonio, Texas, a Catholic institution devoted to the development of engaged and enlightened citizens, a mission that aligns with the divinity of its namesake. Most of my life, in fact, has been devoted to faith and learning, having either lived or worked on a campus of higher education for twenty-four successive years since the age of eighteen. But beneath all of these, rather than above, I am a Christian. That is, all of these realms of my multiple identities stand on the firm foundation of my faith. And when I allude to the notion of integration, I am more often thinking of the ways that I arrange and assimilate the varied dimensions of my life with my faith rather than the other way around—as if my faith were merely the dot in the "i" or the curt cross in the "t". Among the many challenges I have and will continue to face, integrating faith and learning in the context of varied national, institutional, organizational, communal, and individual contexts means we must constantly discern value and re/direct our attitudes and actions accordingly. As such, in this particular case study, I am concerned with integrating faith and learning through the study of the parable of the Good Samaritan and its implementation in the American civil rights movement in order to promote Samaritan ethics and the art of compassion.
Service Project Description
The parable of the Good Samaritan is one of the more familiar stories in the book of Luke, if not the entire New Testament. As a story, it is more than mere morality tale; rather, it is full of theological depth and cultural significance. For me, it begs the question: what is so good about the Good Samaritan? With the Good Samaritan Experiment (GSE), a service-learning experience that invites individuals to perform intentional acts of kindness for individuals and communities with whom they may tend to experience discord, I facilitate a thoughtful theological and cultural study of the parable that enhances communication and promotes civic engagement in an effort to effectively integrate its essence and themes with the Christian faith—a quest that reaches from the ancient Jericho Road to the rugged and Southern streets of the American civil rights movement.
Overall, I have assigned the GSE in a variety of classes that include: Communication and Theology, Public Speaking, Public Advocacy and Civic Engagement, Business and Professional Communication, and Communication in Popular Culture, among others. When I assign the GSE in less theme-oriented courses such as Public Speaking or Business and Professional Communication, I intentionally design the assignment with a more generic overtone and focus mostly on developing observational insight, critical thinking, and communication competence. When I am instructing special topics courses, I take more creative liberty and design the GSE with more explicit detail and direction. Though this project is ideally suited for a course such as Communication and Theology or Public Advocacy and Civic Engagement, I have found that it is quite effective and useful for confronting a broad range of human communication issues, tensions, and dilemmas. Moreover, though I often arrange a variety of precursor assignments to prepare students for the GSE, the project can stand alone or work in conjunction with, as I just mentioned a progressive line of thinking, theorizing, and action related to a range of issues such as kindness (particularly the conditioning and tendency to be suspicious of it), compassion, attitudes, and other prevalent issues.
Specifically, I propose four progressive and interrelated learning outcomes: (1) consider the role attitude plays in influencing action, particularly as it relates to the historical and contemporary significance of others, i.e. foreigners, immigrants, or outcasts; (2) situate those considerations in the context of the theological and cultural significance of the parable of the Good Samaritan, integrating aspects of faith and learning as it relates to religious and racial tensions; (3) transpose the parable's theological and cultural themes into a contemporary context—specifically, its prevalence and significance in the civic and sermonic discourse of Martin Luther King, Jr. and the American civil rights movement; and (4) work to integrate that significance into a more thorough understanding and practice of Samaritan ethics and the art of compassion in everyday learning and life.
Integration of Faith and Learning in Action
In this section, I want to delve deeper into what I intend by the theological and cultural significance of the parable of the Good Samaritan. As it relates to my proposed learning outcomes, I suggest a particular problem (i.e. the unchecked interplay of attitudes and actions), provide a story and context through which to animate that problem, and confront that problem using a contemporary equivalent to further enhance understanding and perspective; this helps to establish means for enacting meaningful and purposeful strategies for integrating faith and learning.
In my estimation, one of the more compelling tasks for Americans in the twenty-first century is to learn to see the world through the eyes of others. I read this charge from Richard Hughes as a graduate student. And I am still taken with its importance, for "[I]t is precisely when powerful people absolutize their virtues that the interests of the poor and marginalized are most at risk."[2] Moreover, upon reading the epigraph that opens this case study, excerpted from the final public oration of Martin Luther King, Jr. from April 1968, I was struck with a sense of its keen irony in our particular socio-political moment. To be plain, it sounds eerily similar to our current political administration's mantra—Make America Great Again—but with a drastically different tone underneath (though there are eerie racial overtones akin to both cultural scenes).
Let me be clear: I am not necessarily concerned with your (the reader's) personal political convictions so much as I am focused upon a question that emerges in a discussion between a religious scholar and a rabblerousing commoner—a Torah lawyer and Jesus of Nazareth. That question is: Who is my neighbor? This question is at the heart of the GSE. At present, there is a great deal of tension and debate about immigration in the United States and around the globe. Indeed, the timeless drama of love and hate opens the curtain on yet another act. In short, these are some basic reasons I believe the GSE is needed and a valuable means of integrating faith and learning. Therein, I situate the parable in the context of the biblical narrative of Luke, trace it through King's discourse, and finally, reflect on the GSE experience.
First and foremost, the parable should be interpreted with caution. Because it is so widely understood in the popular imagination, it is prone to presumption and over simplification. As such, it should not be over allegorized, as it was by the early church, or seen as being simplistic in meaning, thus rendering it unworthy of Jesus' attention. To begin, specifically, the parable was a direct response to a series of five questions exchanged between a Torah lawyer and Jesus. The story begins with a question from the lawyer, is followed by two counter questions from Jesus, then a fourth question from the lawyer, and a concluding question from Jesus.
The parable is often interpreted as an address to the lawyer's first question, as to what one must do to inherit eternal life, but this is inaccurate. The parable is told in response to the question about who is neighbor. Plainly, the lawyer wanted to know how far neighborliness went, perhaps applying it only to the nation of Israel; the idea of love towards all humanity had not yet reached them.[3] According to Morris, the traveler in the story is clearly a Jew, but emphasis is simply placed upon the fact that he is a man. More importantly, it is the need of the man that is important, not his nationality. Also, Jesus' focus centers not on the robbers but on the serious ill treatment of the man who has been left half dead. Most assuredly, the audience in this instance would have been expecting an Israelite layman to follow the examples of the clerics, and it is here that the substantive meaning of the parable becomes most apparent. Jesus' introduction of the Samaritan was devastating.[4] Traditionally, there was deep animosity between Jews and Samaritans. In context, Samaritans were a racially mixed group of partly Jewish and partly Gentile people, disdained by both Jews and non-Jews. In the even more ancient world of Assyria, which brought foreign people to settle in Samaria in 722 B.C., the Samaritans intermarried in Mesopotamian colonies with some Jews and remained in the area after the Babylonian exile. In short, Jews and Samaritans were enemies. For perspective on this situation of Samaritan ethics, consider an African American encountering a half dead Bull Connor, the notorious Birmingham sheriff who terrorized marchers with rabid dogs and hoses. This parable would mean giving considerable care at great cost to such a man—undoubtedly a vexing situation for the lawyer.
It was not simply that the Samaritan had compassion, but it was the extravagant demonstration of his compassion that warrants attention. Reading the details surrounding this care as realistic rather than allegorical underscores the Samaritan's generosity. For instance, he attended to the need of the half dead man on the spot, using his own wine, his own oil, likely his own clothes for bandages, setting the man on his beast (meaning that the Samaritan had to walk), and brought him to an inn to be taken care of. Moreover, the Samaritan not only bore the cost of the care but also gave enough money for a considerable length of time, even offering to reimburse the innkeeper for additional costs he might incur. The significance of the Samaritan as an ethic should not be interpreted solely as helping someone in need; it is the prodigal nature of that compassion that should be noted.
The parable is centrally concerned with the Samaritan's compassion rather than the clerics' lack of compassion. Jesus wants us to look first to the subject of neighborly love (Samaritan) rather than the object (half dead man). In conclusion to the parable, Jesus ends the sequence by asking the lawyer a final parting question: Which of these three, do you think, proved to be a neighbor to the man who fell among the robbers?" He said, "The one who showed him mercy." And Jesus said to him, "You go, and do likewise."
With regards to going and doing likewise, the GSE is a service-learning project aimed at integration faith and learning. Having outlined elements of the meaning and significance of the parable of the Good Samaritan, I now place this in the context of the Martin Luther King, Jr. and the American civil rights movement. Specifically, there are seven uses of the parable of the Good Samaritan used by King throughout the movement, ranging from 1955 to 1968. Depending on the course design, one can delve more deeply into the movement and discourse, especially King's final public speech, "I've Been to the Mountaintop." The Samaritan Ethic is crucial to the movement, from the earliest days of the movement on through King's final public oration.
For instance, Michael Osborn argues that while the Exodus offered the hope of America as the Promised Land, an actualization could only be had by way of action, best exemplified in the parable of the Good Samaritan. Osborn notes:
[The Exodus] offers cultural, collective identity for black people, while the [Good Samaritan] deals with personal moral obligation. But more than just the counterpart of the Exodus narrative, the Good Samaritan story functions as its enabling condition. The Exodus myth will become reality; will carry listeners to the Promised Land,
if
they are willing to follow with full-hearted commitment the moral example of the Good Samaritan.
[5]
By confronting the everyday problem of attitudes, using the question of who my neighbor is, situating this in a story of great theological and significance (that has specific religious and racial dimensions comparably to our own time), and then transposing it to a contemporary scene, a foundation I provided for the integration of faith and learning.
Project Evaluation and Reflection
Three questions with regard to this service learning project will be addressed: How did the project turn out? How did my students respond? What would I change? As to the outcome, I have been consistently more encouraged than not. Initially there is some dread and intrigue, but students have responded well to the challenge of addressing attitudes and pushing the boundaries of their comfort zones. Even though most students generally prefer to extend kindness to those of their choice rather than those they might despise, the spirit of the GSE lays a foundation for integrating faith and learning in a way that prompts thought and reflection.
Student responses have been overwhelmingly positive and encouraging. For instance, one student recently noted, "I'd like to start this message out with a thank you. You were more than a college professor, but a mentor for our own universe. I don't want to get too philosophical as I do at times, but your six month impact has immensely benefited my perspective to be more open in this tough world we are all in, and you really helped me grow out of my 'victim' perspective as well, which is, I think, very significant in maturing." Moreover, another student remarked, "I have never been in a class where the instructor challenges you to practice real communication skills you will use in your life to build relationships."
And another: "I was going through a horrible time in my life, with the stress of leaving into a new reality, as well as the pain of an unhealthy relationship that just ended. I admit I went through a pretty good spell of depression, but everyday when I left your class, I felt a slight remission of that dreadful feeling. Your classes made me think of my purpose with a positive attitude and made me see my future in a different light." Another student commented, "Over break, I found myself speaking up more often in defense of the ideas, causes, and people in which I believe. While some of these instances were casual debates over holiday dinners (naturally), others were in support of friends facing undue criticism or simply stating an unpopular opinion. I've never been one to ruffle feathers historically, but your course has taught me to value my voice in ways that I'd previously avoided out of ignorance or fear. For that, I am immensely appreciative of your time and attention." And this student sums why exercises like the GSE are implemented and how they enhance the integration of faith and learning, "I truly loved your class and enjoyed coming every day. Furthermore, I learned so much more about myself, being natural, confident, and at ease in front of people than I expected initially. I'm without a doubt that your activities (Good Samaritan, Lip-Sync Battle, etc.) assignments I initially dreaded, made the difference."
To further enhance or improve this project, I would continue to find ways to maintain the spirit of the assignment without making it a mundane and routine assignment. In other words, there are likely ways I can alter its implementation to confront prevalent current issues or historical precedents that I have not yet discovered or actualized. Furthermore, when I arrange precursor assignments, such as Talking with Strangers, I have found that it better prepares students for many of the personal and relational challenges they tend to face with the GSE. As such, I will continue to design, assign, and implement precursor exercises to set the table for the integrative faith feast I am hoping to serve.
Practical Advice
As it pertains to practical advice related to faith integration, I have two points of note to consider: faith and action. First, exploring the prevalence of faith in the acquisition of human knowledge has great personal and intellectual value. When I was in seminary, I mentored a philosophy student at Princeton University. When I ponder the ostensible tensions between faith and reason, I am reminded of an interview that student conducted with Professor Robert P. George, McCormick Professor of Jurisprudence at Princeton University. In short, George argued that when given a fair opportunity to compete on a plane of reason, Christian beliefs hold up quite well, especially against secularist beliefs. Often times, as I recall George noting, secularist ideology often gets privileged in the name of false neutrality and is given a kind of hegemony in the classroom. As such, this hegemony then enables it to exclude a fair consideration of competing ideas, and liberal ideas prevail by default. This happens a great deal in the academy and beyond. In other words. My advice pertaining to the synthesis of faith, action, and knowledge is to create and conduct discussion where ideas stand on a plane of reason so that unbelief and belief, faith and fury can reason together. Therein, regardless of our beliefs, at some point the intellectual must be confronted by the visceral. Ultimately, belief or unbelief without action has a distinct futility. I generally aim to orient the GSE and its precursor assignments around individual, communal, and civic action. Do something. Although saying something can be construed as doing something, too often language carries a sermonic, therefore pedantic, character. We need humility more than hubris if we want to cultivate learning.
Conclusion
We live in a pluralistic society—a world of difference. Though all of us are educators in one way or another, those of us who work in the academy do so with the explicit purpose of producing and disseminating knowledge, from the depths of majors to the breadth of the liberal arts spectrum. I am reminded of a statement found in the Study on Undergraduate Education at Stanford (SUES) which reads,  "In a world rife with misunderstanding and riven by all manner of political and sectarian disputes, nothing is more important to responsible citizenship than the capacity to communicate."[6]
Indeed, we live in a world of often unfathomable and ineffable pain and suffering. But we also live in a world of equally unplumbed and bountiful beauty. I am reminded of this almost every morning, when, in an effort to keep my mind and body young, as I get older, I process the ins-and-outs, the ups-and-downs of my life on a morning run. Just this past week, for instance, weighed down by winsome worries and wonders, with the gleam of the morning sunrise glaring atop the horizon of the eastern skyline and a full moon glowing in an almost identical position in the western skyline—as if smiling back at one another—I basked in the beauty rather than the bully. I sense we need, greatly so, more of these moments. And not just in private, but in the classroom, in our daily commute, in the home, and in the community. As finite humans, much of what we know of the seemingly infinite universe is nothing more than novice faith. Some of our scientific canons are a mere half-century in theoretical age. To that end, the GSE underscores this idea. The framework of the GSE's theological backstory and its contemporary cultural relevance in light of religious and/or racial tension work together to refine learning, integrating faith and learning in the mode of service and sacrifice.
Notes
[1] Martin Luther King, Jr., "I've Been to the Mountaintop," in A Call to Conscience: The Landmark Speeches of Martin Luther King, Jr., ed. Clayborne Carson (New York: IPM/Warner Books, 2001), 201.
[2] Richard Hughes, Myths America Lives By (Urbana: University of Illinois Press, 2003), 1, 5, 192.
[3] Morris, Leon. Luke: The Tyndale New Testament Commentaries. Grand Rapids, MI: Eerdmans Publishing, 2002, 206.
[4] Morris, Luke, 207.
[5] Michael Osborn, "The Last Mountaintop of Martin Luther King, Jr.," in Sermonic Power of Public Discourse, ed. Carolyn Calloway-Thomas and John Lucaites (Tuscaloosa, AL: University of Alabama Press, 1993), 158.
[6] Study on Undergraduate Education at Stanford, 2011.