Return to Workshop and Conference Home Page
Summer Pass Information: Access to all 10 events, live and recordings, at 50% discount. Learn more. 
If you only want access to the recording for this workshop and not all 10, contact: [email protected].
Title: Strategic Leadership for Christian Higher Education Administrators: (1) Having Difficult Conversations, and (2) Onboarding New Faculty
Lead Facilitator/Presenter: Kevin Schut, PhD, Trinity Western University
Presenter: Tim Muehlhoff, PhD, Biola University
Roundtable Discussants: Sarah Drivdahl, Northwest University; Melinda Stephens, Geneva College; Diane Badzinski, Colorado Christian University; Tom Carmody, Vanguard University; Ken Waters, Pepperdine University; Dorie Shelby, Spring Arbor University
Date/Time: Wednesday, June 28, 2023 | 11:30 am – 3:00 pm EST
Description: This half-day leadership workshop will feature conversations with veteran administrators at leading Christian colleges and universities. Short presentations followed by roundtable discussions and breakout sessions will be employed. The workshop concludes with an implementation session to produce individualized strategic development plans for the year ahead. This year our focus will be on two main topics: (1) Having Difficult Conversations, and (2) Onboarding New faculty.
As we passionately seek to live out the mission of Christian higher education and our callings as administrators and faculty, it is easy to clash with friends and fellow Christ-followers over issues large and small. When having difficult conversations, what strategies do we have that help us move from contentious debate to constructive dialogue? Insights from Scripture and communication theory provide practical ways to manage disagreements and resolve conflicts. We can disagree without being disagreeable. And we can even help another see different points of view and learn from one another.
Christ-centered institutions provide an education that integrates faith and learning in transformational ways. Such an experience is possible only if faculty and staff remain committed to the mission, fit well into the institution's culture, and understand their purpose beyond "just teaching." Successful onboarding helps set the tone for a successful employer/employee relationship and can foster a positive communication climate. If done well, it enhances the new hire's individual satisfaction, productivity, and the institution's overall retention rates. If done poorly, it may result in an exodus of early hires and increased recruitment costs. "Best practices" related to assessment, evaluation, and metrics will be considered.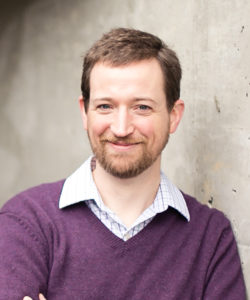 Kevin Schut (PhD, University of Iowa) is a Game Studies scholar. He is a graduate of Calvin College (Grand Rapids, MI; BA in Communication Arts & Sciences, History, 1996) and the University of Iowa (Iowa City, IA; MA & PhD in Communication Studies, 2004). He wrote the book Of Games & God: A Christian Exploration of Video Games (2013). He writes about the intersection of communication, culture, media, technology and faith, primarily by talking about computer and video games. He has published articles or chapters on fantasy-role-playing computer games and masculinity, on computer games and myth, on the presentation of history in computer games, and on evangelicals and games. He is currently researching moral and ethical decisions in video games.
Kevin served as the Chair of the Department of Media + Communication, and he is the Lead for the Game Development program he founded in June 2019. He has also served as Associate Dean of the School of the Arts, Media + Culture. He teaches a range of courses on media and culture.
Kevin grew up in Edmonton, Alberta, and still cheers for the Oilers. After graduating from Calvin College, he married and taught overseas in schools for missionary kids in the Cote d'Ivoire and Hungary for three and a half years. He has three daughters who love playing board games, adventure games, Mario Kart, and Vive Virtual Reality with him. His favourite game series is Sid Meier's Civilization.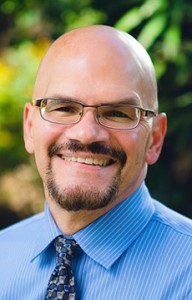 Tim Muehlhoff (PhD, University of North Carolina, Chapel Hill) is Professor of Communication at Biola University where he teaches classes in conflict resolution, apologetics, gender, and family communication. For over 30 years he served with Campus Crusade for Christ (Cru) in the campus ministry, short-term missions (Kenya, Russia, Lithuania), and with Keynote as a trainer for The Comm Lab—a center that trains Cru staff, pastors, and lay people in evangelistic speaking and apologetics. For the past 20 years Tim and his wife, Noreen, have been frequent speakers at Family Life Marriage Conferences. Tim currently is co-director of the Winsome Conviction Project which seeks to reintroduce civility and compassion into how we disagree in the public square. Tim is the co-host of the Winsome Conviction Podcast. His book Winsome Persuasion: Christian Influence in a Post-Christian World (with Biola University professor Rick Langer) received a merit award from Christianity Today's 2018 Book of the Year Awards in the category of apologetics/evangelism. His newest book, Winsome Conviction: Disagreeing without Dividing the Church (with Rick Langer) explores conflict between fellow Christ-followers. Connect with Tim: www.timmuehlhoff.com.
Registration fee: $65.00