Return to Workshop and Conference Home Page
If you cannot attend this event live but would like the recording, contact rwoods@theccsn.
If you would like access to other recorded summer workshops, learn more about our Summer Pass.
Title: Teaching Diversity and Social Justice in Christian Higher Education
Lead Presenters/Facilitators: John Hatch, PhD (Eastern University, retired; CCSN Senior Fellow), and Theon Hill, PhD (Wheaton College)
Date/Time: Wednesday, July 12, 2023 | 11:30-3:00 pm EST
Description: How can instructors disarm the defensiveness felt by some students when class material confronts matters of diversity and social justice? In contexts where many view Christian faith as a bulwark against critical examination of race, class, or gender-based social stratification, what is the Christian professor to do? Are there ways to turn resistance into willingness to take a closer look? How do we make sure we are promoting critical thinking rather than critical-theory indoctrination?
Drawing on their combined experience teaching intercultural communication, Black rhetoric, racial reconciliation, and the rhetoric of equality, John and Theon will share some frames and handles they've found for meeting this challenge. A panel of professors will then widen the discussion by sharing their insights and strategies. All participants will have the opportunity to ask questions and enrich the discussion.

John Hatch (PhD, Regent University), CCSN Senior Fellow, Professor and Chair of Communication Studies, Eastern University (retired). Dr. Hatch became interested in the intersection of faith, communication, and culture through his involvement in Youth With A Mission in Mexico, Belize, Honduras, and Navajoland during the 1980s. During his doctoral studies at Regent University, his intercultural interests broadened, and he began to focus on race relations and public reconciliation initiatives. Dr. Hatch's research interests include racial reconciliation, public apologies, dialogic rhetoric, religious discourse, the rhetoric of popular music, and contemporary Christian music. He has made numerous presentations at academic conferences and published extensively on these topics. He is the author of an award-winning scholarly monograph on the rhetoric of racial reconciliation and an undergraduate-friendly anthology of speeches on reconciliation by diverse political and religious leaders. Learn more about Dr. Hatch here: https://www.theccsn.com/john-hatch-ccsn-senior-fellow/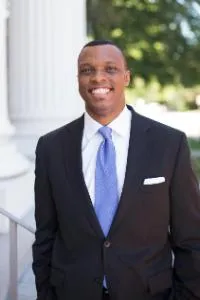 Theon Hill (PhD, Purdue University), is assistant professor of communication, Dr. Theon Hill is active both inside and outside the classroom. Whether it's challenging students to think deeply about the pros and cons of rap music or contributing to media outlets like The Atlantic online and the Chicago Tribune, Dr. Hill is passionate about exploring the relationship between rhetoric and social change as it relates to race, culture, and American politics. Specifically, he examines the role of radical rhetoric as a crucial form of civic engagement and public advocacy. His articles appear in several journals, including Communication Quarterly and Journal of Communication and Religion. He is co-director of Wheaton's Center for Faith and Innovation, and a fellow of Aspen Institute's Civil Society program. Learn more about Dr. Hill here: https://www.wheaton.edu/academics/faculty/theon-hill/
Registration Fee: $50.00