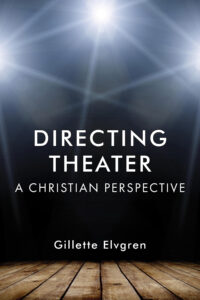 Directing Theater: A Christian Perspective
Available December 2023
Author: Gillette Elvgren
Isbn paperback: 978-1-959685-07-4
Isbn ebook: 978-1-959685-08-1
LCCN: 2023945333
Total pages: 250
Price: $25.00
[
Return to Integratio Press
] [
Other Integratio Press books by Gillette Elvgren
]
DESCRIPTION
The author brings a career of academic and professional directing experience to inform readers how to select, prepare, and mount a production for the stage. At the same time, he expresses the disciplines, joys, and rigors of the faith-based walk as a framework for this creative journey. The author's exploration of the aesthetic requisites for stage directing are combined with a consideration of what it means to be a practicing artist under God's creative mandate. He demonstrates how one's worldview as a believer in Jesus Christ finds reflection in a world of visual and aural metaphors within a stage production.
ENDORSEMENTS
"This book is not only an insightful guide to the art of play direction from a faith-based perspective, but also a book about leadership, which is what good direction is really all about. Elvgren's years of practical experience and insight are present on every page. Every faith-based university theater program needs to make this book required reading for their student directors."
—Frank Mihelich, Artistic Director, New Threads Theater Company
"Elvgren is a visionary director and a prolific playwright, a man of the theater who is also a man of God. Throughout my creative life, the energy and imagination of his work and ideas have been an ongoing inspiration. This book is a tremendous gift to further generations of theater artists. It is a concrete and specific expression of the breadth of experience and Spirit-fired passion that have fueled Gillette's own theatrical calling and inspired many others in their own."
—Ron Reed, founding Artistic Director, Pacific Theater
"This book sheds a new light on directing the play. Gillette Elvgren has delivered a treat for anyone interested in the Theater! The generosity of his wisdom, faith, and experience makes the book a remarkable symposium, memoir, and meditation."
—Robert Smyth, Producing Artistic Director, Lamb's Players Theater
AUTHOR BIO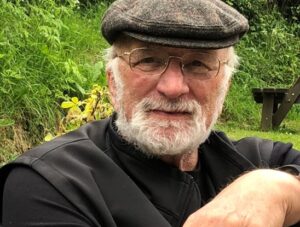 Gillette Elvgren Received his MA and PhD in theatre from Tulane University and Florida State University, respectively. He led the MFA programs in Directing at the University of Pittsburgh and Regent University. In Pittsburgh, he served as Staff Director for the professional Three Rivers Shakespeare festival. He co-founded Saltworks Theatre Company, a professional faith-based theater group. Elvgren is a playwright with over 8,000 performances of his plays performed in the United States and abroad. He is presently Emeritus Professor of Communication and the Arts at Regent University. He recently published Playwriting: A Christian Perspective, with Integratio Press.